Eastern International University (EIU) and Japanese company ARIS (Applied Research and Industrial Services, Inc.) launched their strategic partnership on August 30, 2022 in Vietnam.
Among the participants at their agreement signing ceremony in Binh Duong province were ARIS President Ms. Kobayashi Kenji, ARIS Director Mr. Ueda, ARIS Vietnam Managing Director Mr. Tran Tuan Nhat; EIU Chairman Mr. Nguyen Tan Loi, EIU President Dr. Nguyen Van Phuc, as well as EIU officials, lecturers and experts.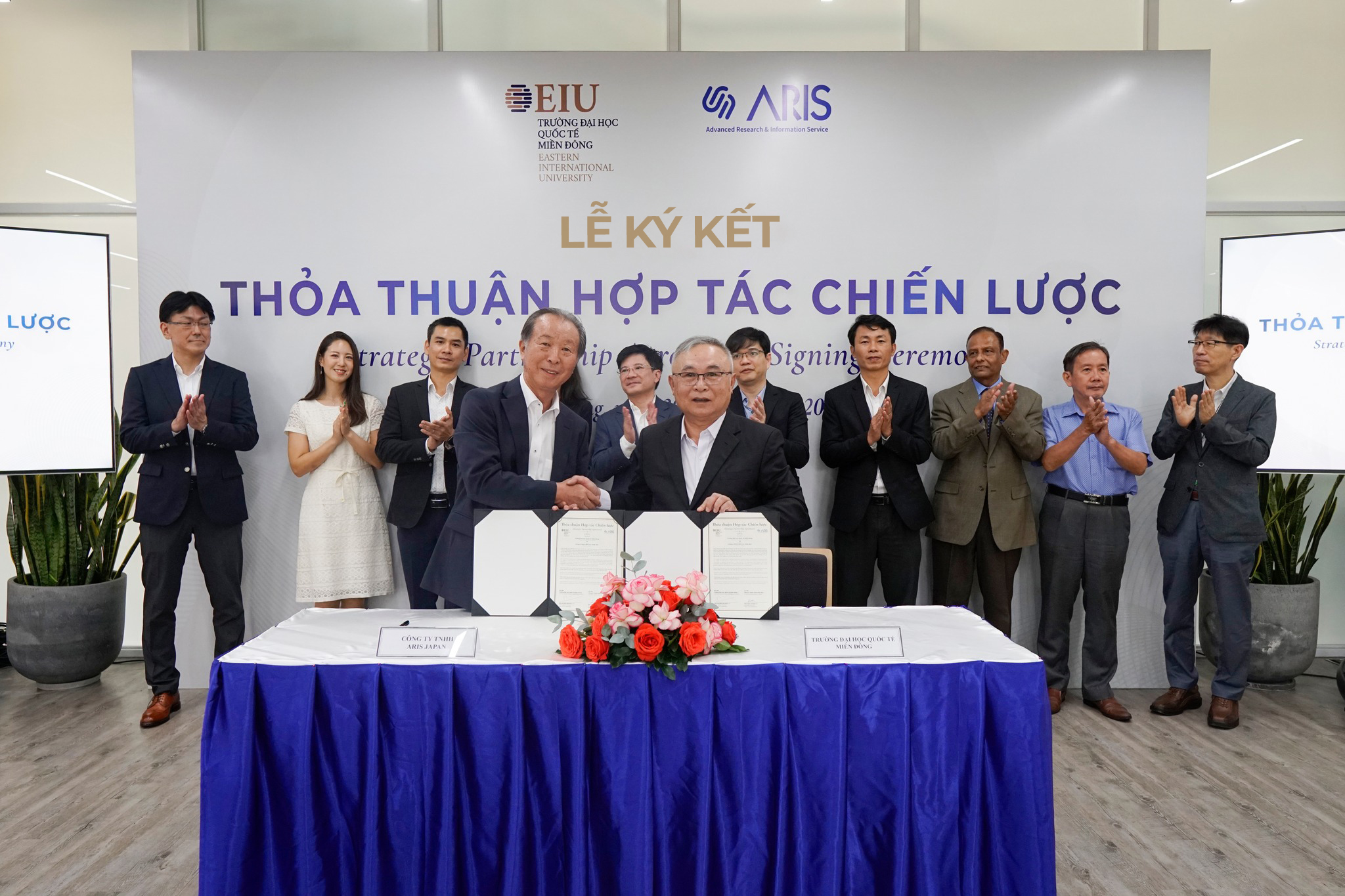 As an important element in the Binh Duong Smart City and Innovation Zone project, EIU set up the strategic partnership with ARIS for mutual benefits, enhancing the significance of the ties between EIU and companies, creating an innovation ecosystem to promote and bring in opportunities to develop its optimal training programs that help its students become high-quality human resources.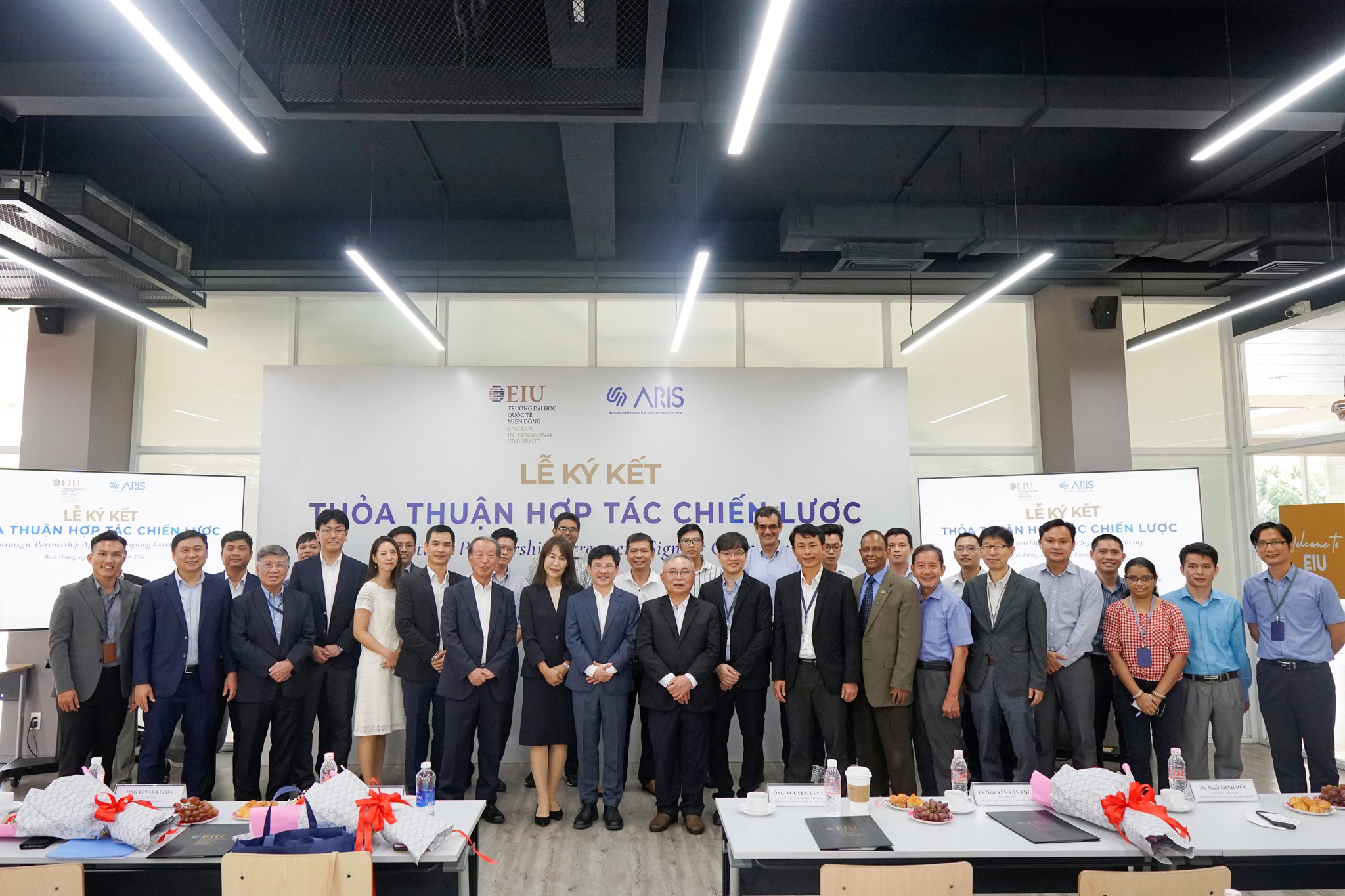 Addressing the signing ceremony, Mr. Nguyen Tan Loi said: "Together with the strategy of building a smart city in Binh Duong province, EIU focuses on promoting investment into and implementing scientific and technological research projects, in parallel with developing knowledge and skills of local human resources.
On the occasion, EIU also announced the establishment of the Cybersecurity and Solutions Lab, located at EIU's School of Computing and Information Technology.
Currently, it is very important to study and explore skills and expertise on cybersecurity. In addition to training lecturers and students, EIU also wants to provide businesses with support to increase their awareness of cybersecurity and apply appropriate cybersecurity solutions through EIU's training programs.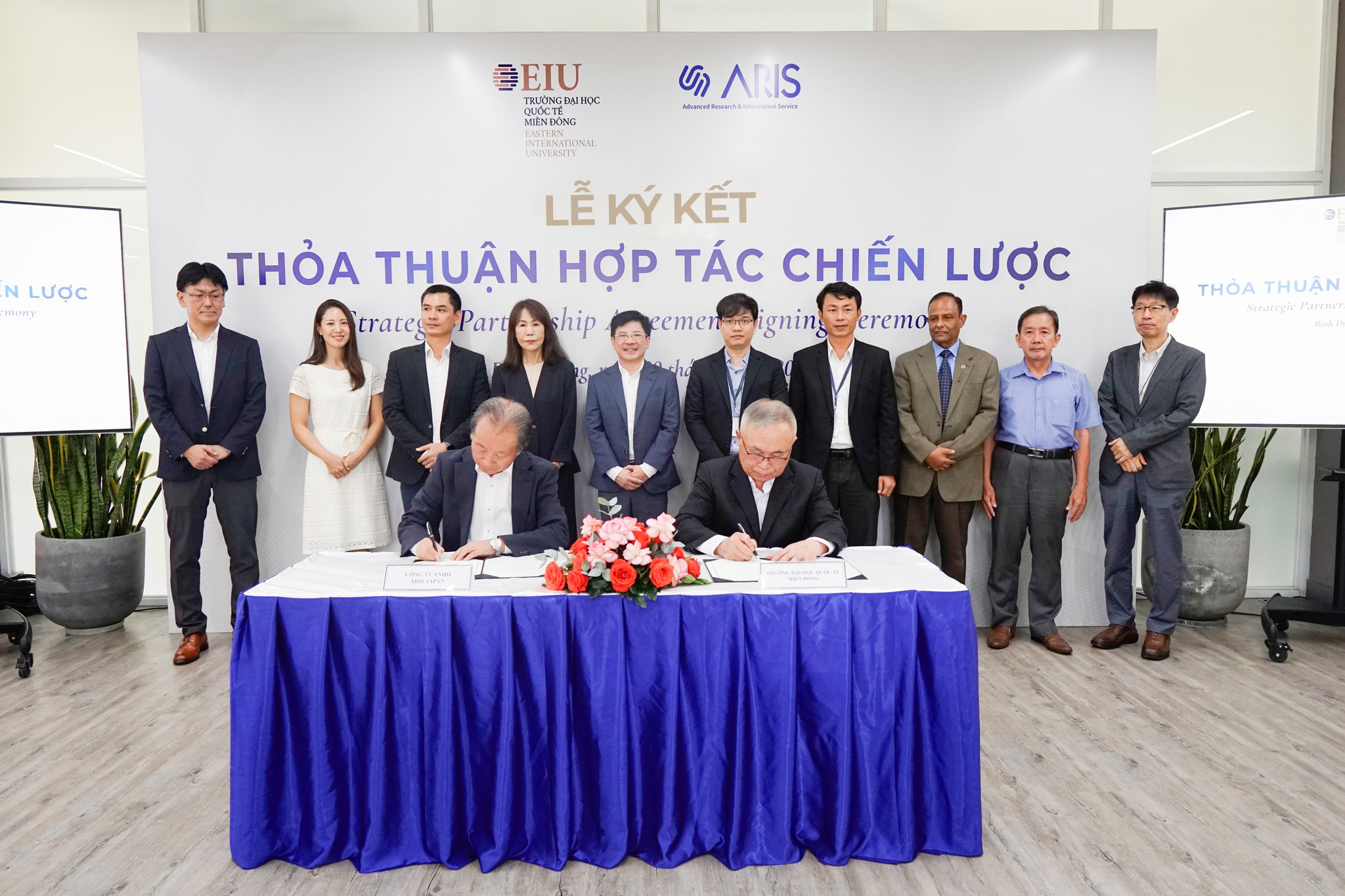 Ms. Kobayashi expressed her desire to build a sustainable partnership with EIU to support both Becamex IDC, the EIU investor, and Binh Duong province in business growth and economic development. She said ARIS will provide full support in training human resources to make contributions to the development of the Binh Duong Smart City project.