Introduction
The Lab fosters the cooperation of businesses and educational institutions in the development and testing of new technologies.
The training system includes: assembly line, mobile robot, PLC network, CNC machine, warehouse system….
Mandates
1. Researchers and learners can access cutting-edge techniques to address educational and research challenges at many different levels.
2. The factory is a place for students, faculty and business professionals to delve into traditional automation topics (PLC, MES and SCADA programming and air compression), as well as cutting-edge technologies under development. powerful (IoT, vision systems, simulation, big data, robotics, and ERP).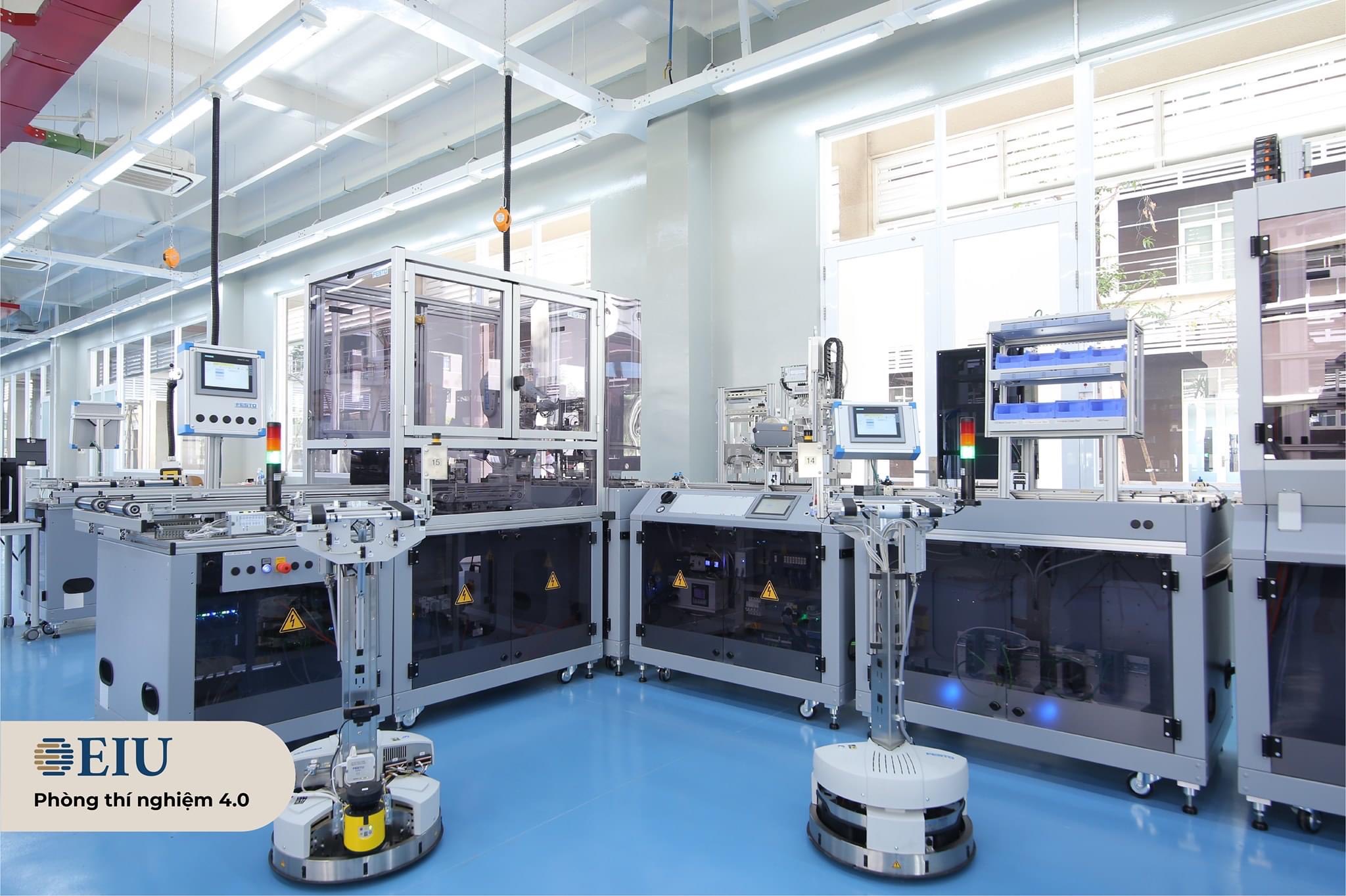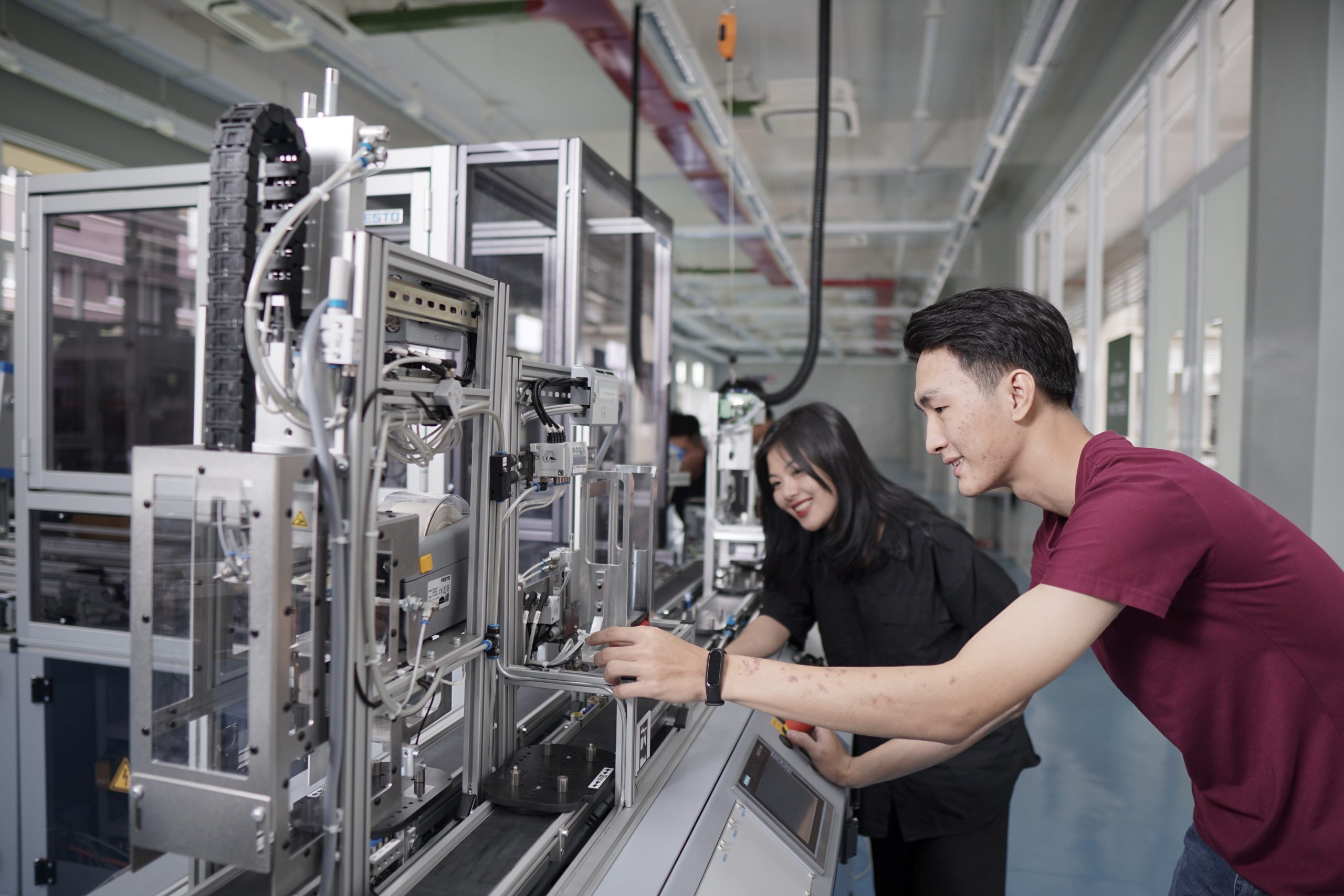 Introduction
ERIS LAB aims to promote research and development activities in the field of Robots and Mechatronics.
Mandates
Activities in the following areas:
Robotic technology applying physiotherapy and rehabilitation:   Developing automation devices applied in physical therapy, musculoskeletal system rehabilitation, applying robotic technology
Mobile Robotics: Design and manufacture heavy duty transport robot vehicles for transportation activities in production
Industrial Manipulator: provides courses on modeling, operating, and controlling industrial machine arms.
Haptic Force Feedback Devices: research, design and manufacture force feedback devices for various applications such as virtual reality & remote control, mechatronic systems applied to Physiotherapy / Rehabilitation function.
Computer Vision: Write industrial application software using camera image processing technology.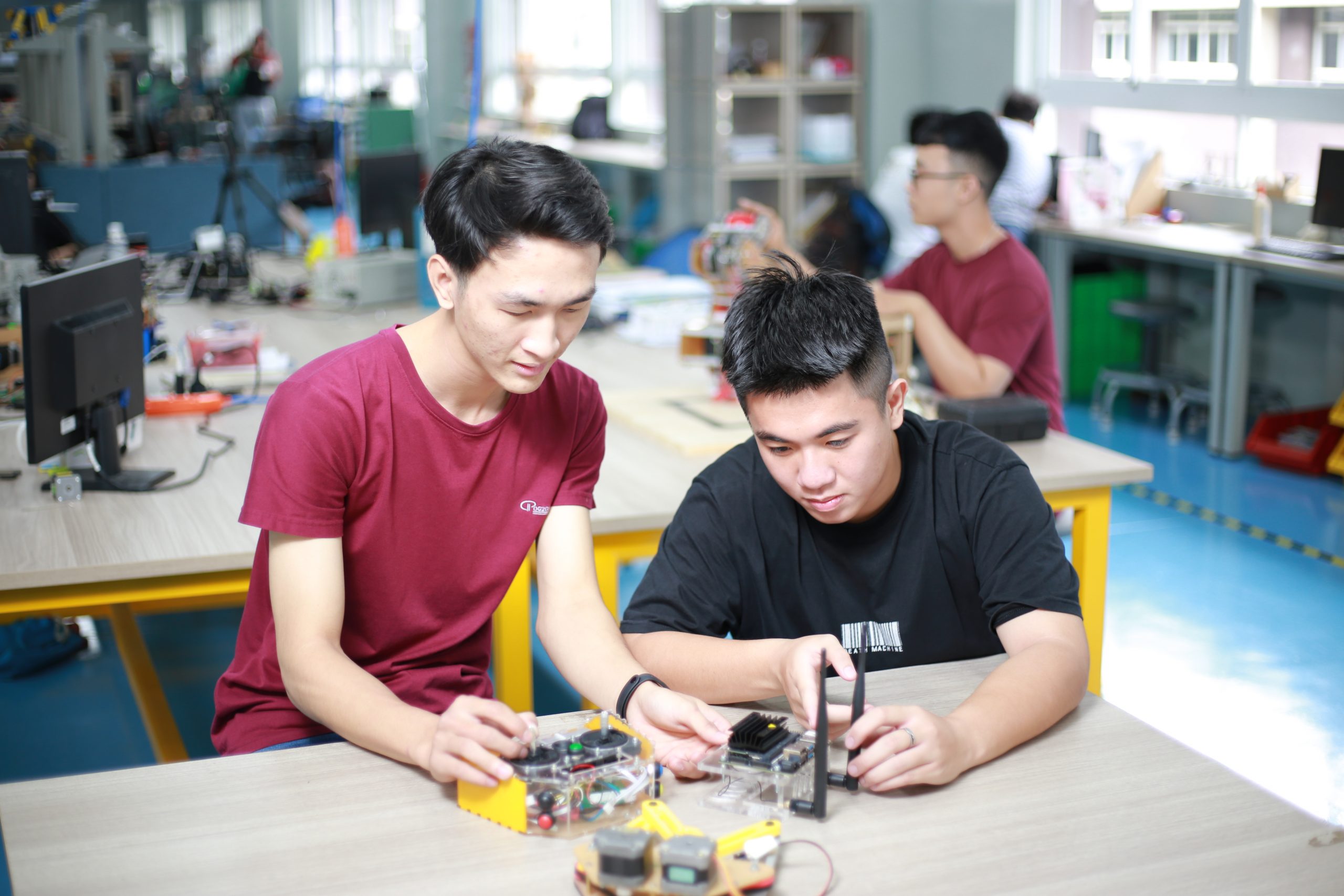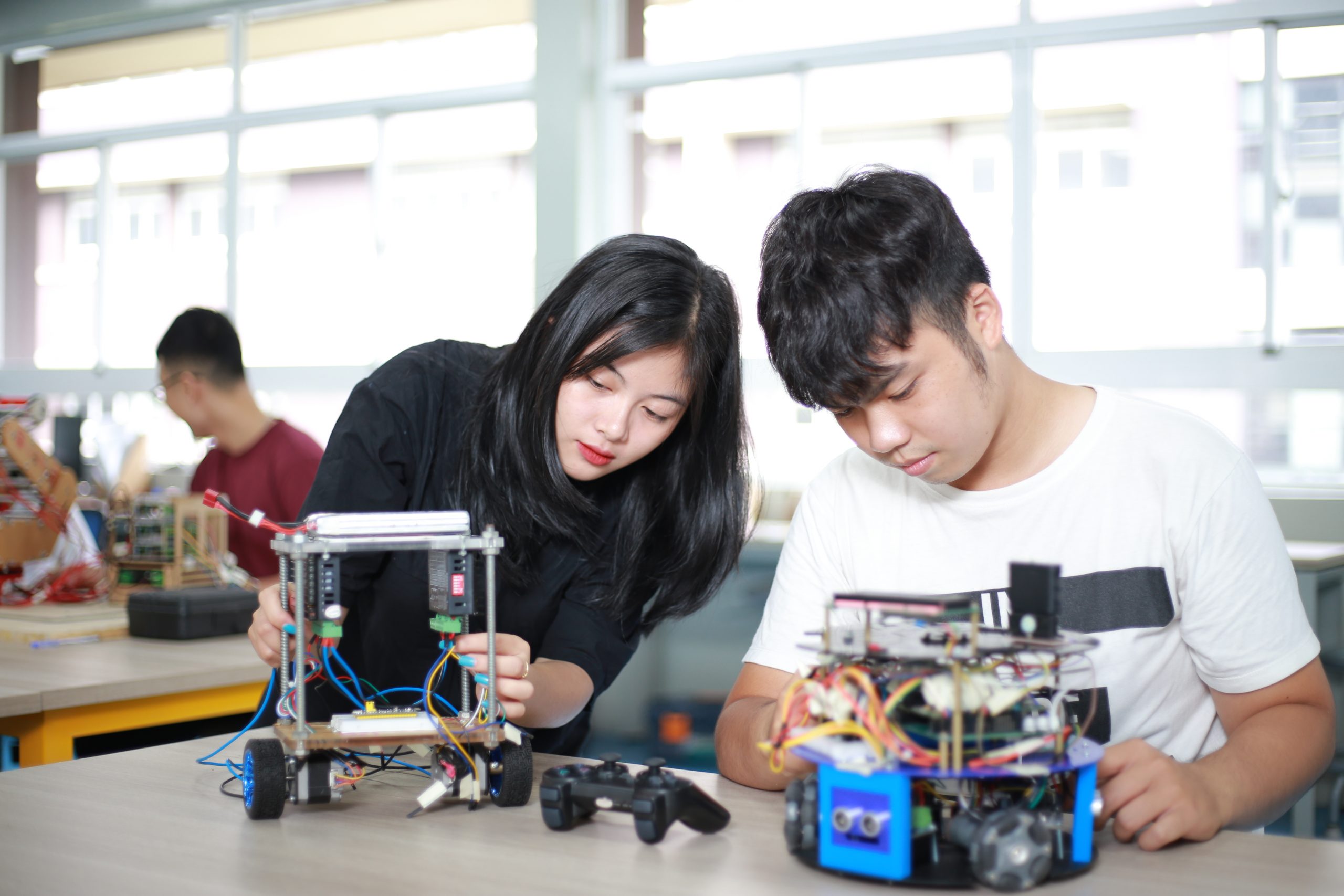 Introduction
The power electronics and renewable energy research lab has measuring devices such as oscilloscopes, function generators, AC, DC, 3-phase power supplies, and power loads. study area, group discussion.
Mandates
Power Electronics and Renewable Energy Research Department researches on large power controllers, energy converters, application of clean energy to life, topics on automatic and energy saving systems. Energy is also studied here.