Eastern International University (EIU) and Asia University of Japan signed a memorandum of understanding on September 9, 2022.
Under the MoU, the two universities will cooperate for mutual development in learning, teaching, creative scientific research by lecturers, experts and students, thus bringing more real values to the community.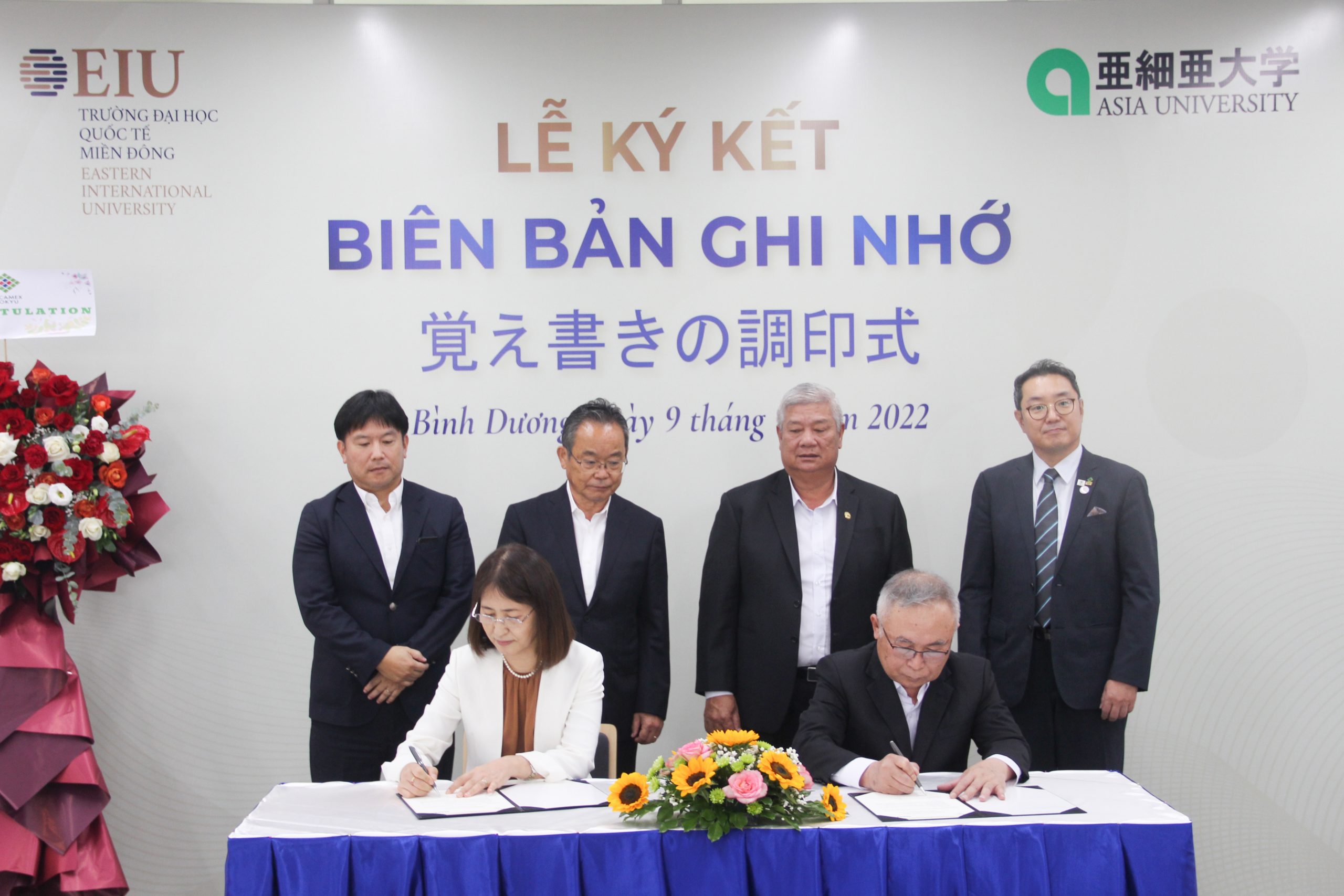 Among the participants at the MoU signing ceremony in the Vietnamese province of Binh Duong were Asia University Chairman Mr. Masao Tomoe, also a Tokyu Corporation board member, other representatives from Asia University, Mr. Oh Dongkun, CEO of Becamex Tokyu joint venture and other company executives, Mr. Dang Minh Hung, Honorary Chairman of EIU Council and former Vice Chairman of Binh Duong province, EIU President Dr. Nguyen Van Phuc, together with EIU leaders and faculties.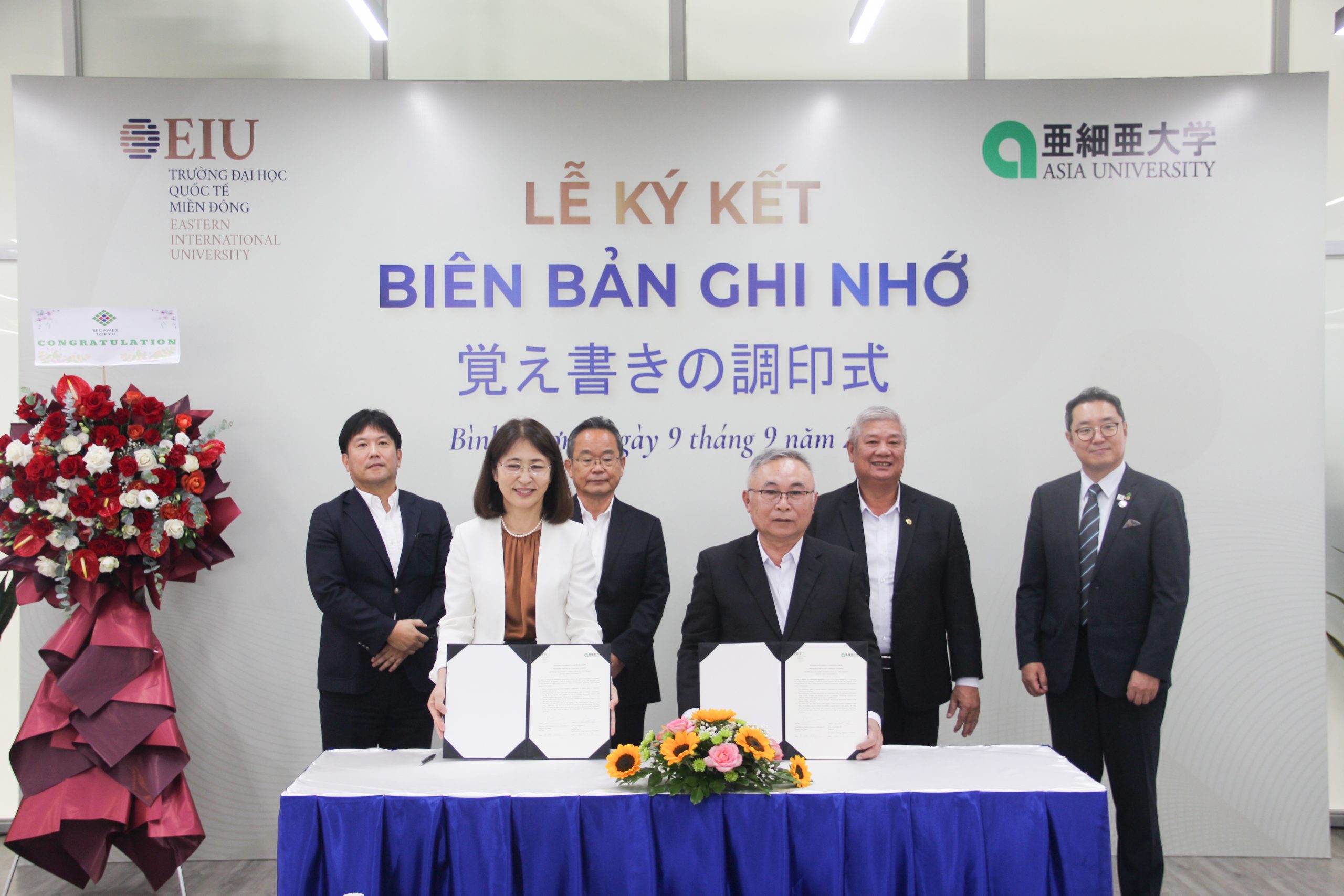 Addressing the event, Mr. Dang Minh Hung stressed that EIU, as a Becamex IDC member, provides high-quality human resources, contributing to the sustainable development of Binh Duong province and southern Vietnam. After more than 10 years of operation, EIU has built a comprehensive ecosystem to fulfill the common mission of a university and the tasks set by Becamex IDC. EIU has played a key role in the development of the Binh Duong Smart City and Innovation Zone project.
Partnering with international educational institutions is a way for EIU to help it improve experience for its lecturers, staff, and students in getting closer to international environments, not just more opportunities for cooperation in training, scientific research, and cultural exchanges.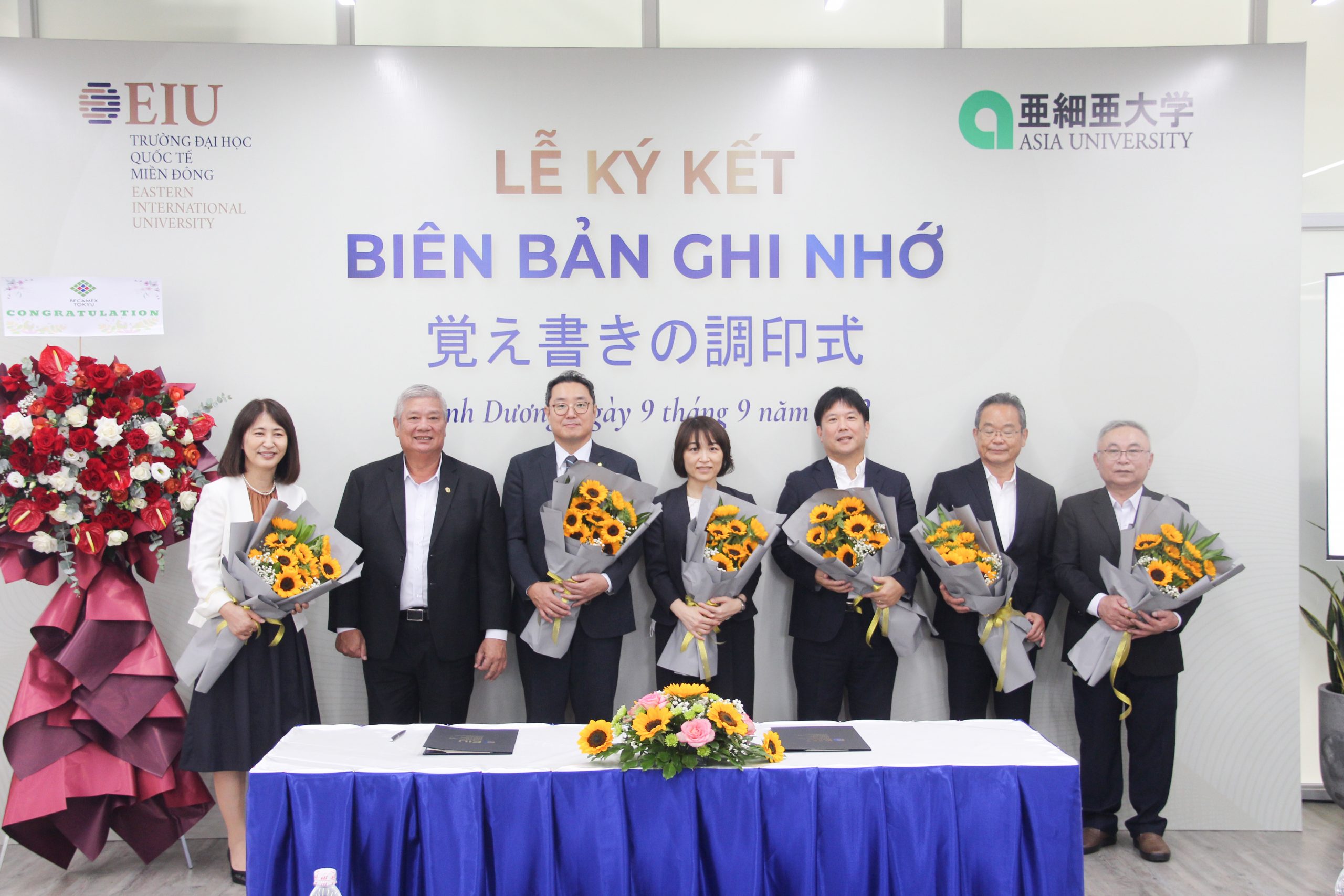 Ms. Yuko Ito, Vice President of Asia University and head of the international exchange program at Asia University, said she expected the MoU will make substantial contributions to both sides' future developments. She highly appreciated the knowledge, skills and learning attitudes of Vietnamese students abroad, and expected to see more student and faculty exchanges for better cooperation results.
Japan's Asia University and EIU share lots of similarities in their operation models, training, and development strategies, the newly-inked MoU will result in broader cooperation activities in learning, training, scientific research, cultural exchanges for students, creating better conditions for lecturers and experts to improve teaching methods, to join hands in applied research and technology transfer, thus multiplying real benefits as well as helping strengthen the strategic partnership between Binh Duong province's Becamex IDC and Japan's Tokyu Corporation.