On the afternoon of May 10, 2023, Eastern International University (EIU) co-organized the SCFF23 International Conference with the theme "From Smart City to Smart Factory for a Sustainable Future". smart for a sustainable future). The seminar was held in person at VSB – Technical University of Ostrava, Czech Republic and online at co-organizers. At EIU, the seminar was attended by a large number of staff, lecturers, experts and students of the University.
The SCFF23 international conference is organized with the aim of providing an opportunity for researchers, experts and students from many fields to meet and share knowledge, new scientific research and key perspectives on the development of science and technology. sustainability for the city and smart factory of the future. The main content of the research papers revolves around the fields of applied science, technology, engineering and management, contributing to the application of advanced technology in the construction of smart cities and factories.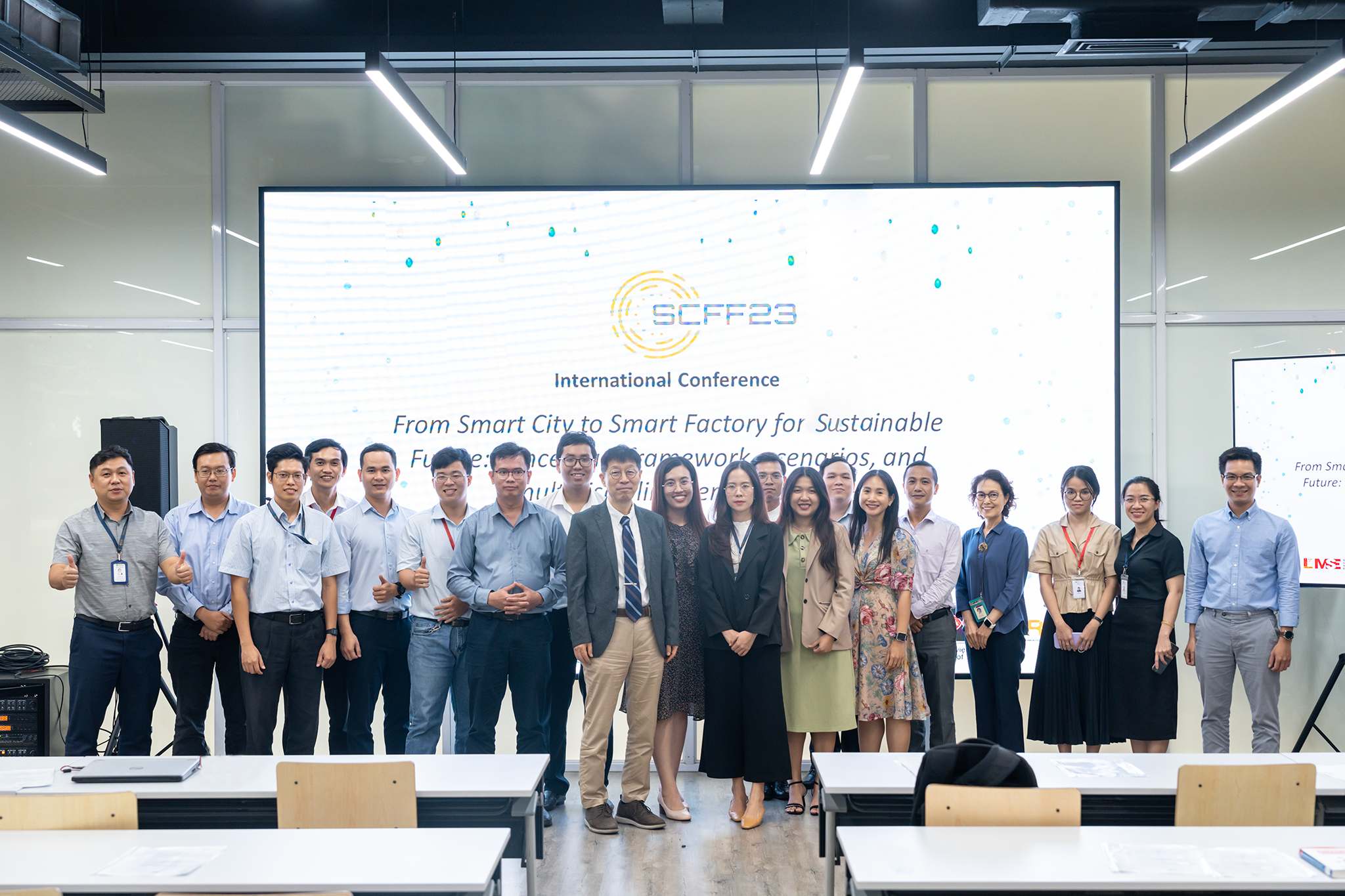 At the program, EIU staff, lecturers, experts and students presented scientific research topics in many fields such as science and technology, engineering, economics, business administration, health, specifically:
Measuring Contributions of Technological Change in GVCs on the Economic Growth of EMEs – TS. Kang Seung Won

Evaluating the Challenges of Additive Manufacturing Adoption using the Average Analytic Hierarchy Process A(AHP) Method: Empirical Research in Vietnam – Trần Hữu Đức 

Sustainable financial sector in Vietnam: An analysis on stock volatility during COVID-19 – Kiều Bùi

A systematic literature review of the relationship between Enterprise Risk Management and Information Technology – Nguyễn Thị Ngọc Mai 

A Digital Twin of Human Head for Smart Healthcare in Clinical Decision-Support System for Facial Mimic Rehabilitation – TS. Nguyễn Tấn Như

Baumol Cost Disease on Healthcare Expenditure in Korea – Ninh Thị Trang

Copyright Protection in Additive Manufacturing – Nguyễn Minh Thành 

Comparing Machine and Deep Learning Models for Sentiment and Rating Prediction in E-commerce Reviews – Mai Xuan An, Khoi Trinh

 

Bottle Inspection System for Classification with Machine Vision – Vũ Trần Phi Long 
The above scientific research topics have made meaningful findings and contributions, contributing to promoting the strong development of knowledge and technology in the context of globalization as well as promoting the use of technology. in Smart Cities and Smart Factory for a Sustainable Future.
The SCFF23 international conference is not only an opportunity for EIU to exchange and share knowledge and experiences with educational institutions and leading experts in many fields, but also an opportunity for the President to expand the cooperation network. with educational units and prestigious domestic and international enterprises. Since then, creating conditions for lecturers and students to participate in scientific research activities to foster knowledge and skills, contributing to the development of scientific research activities of the University.