Eastern International University in Vietnam's Binh Duong Province on November 2, 2022 appointed Vice President Dr. Ngo Minh Duc as new President in the 2020 – 2025 term, replacing President Dr. Nguyen Van Phuc who will serve as an advisor at EIU founding corporation Becamex IDC.
The appointment ceremony at EIU welcomed VIPs from Becamex, Vietnam-Singapore Industrial Park Group (VSIP Group), provincial housing company Binh Duong, which are other corporate founders of EIU, and representatives of the EIU Council, management board, faculties, departments, centers and units.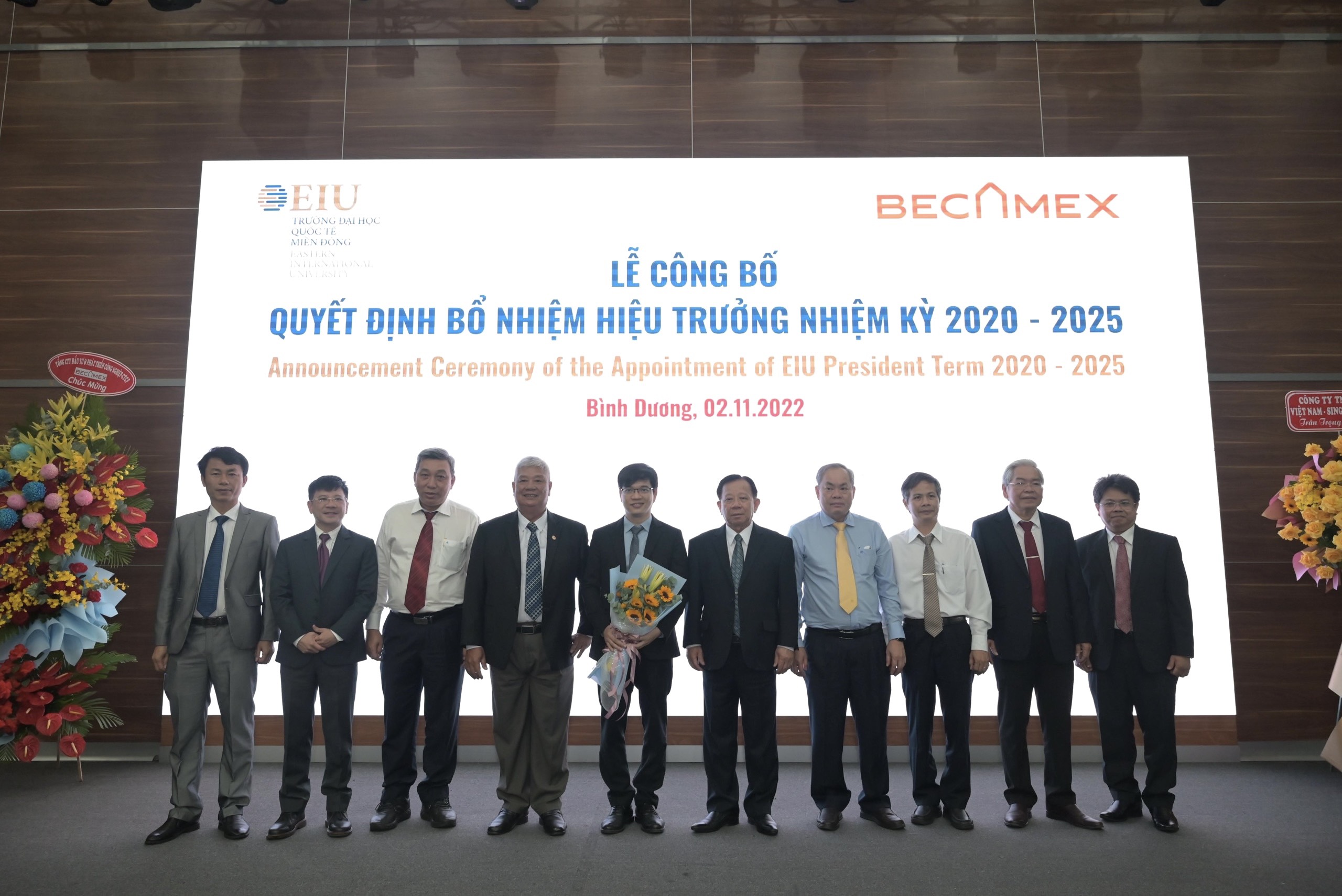 Eastern International University, invested by Becamex IDC, has created a breakthrough "EIU imprint" in its home province of Binh Duong. After more than 12 years of development, EIU has obtained encouraging achievements, fortifying its brand and prestige training quality, highly appreciated by the society and business community. Specifically, over 94% of EIU graduates have found jobs right after graduation. All EIU graduates have at least 6.0 in IELTS scores. The university's innovative and creative ecosystem is a bright spot in Binh Duong province, recognized by the international community, thus having made substantial contributions to Binh Duong New City's being listed in the Top 7 Intelligent Community Forum (ICF) worldwide in 2021 and 2022.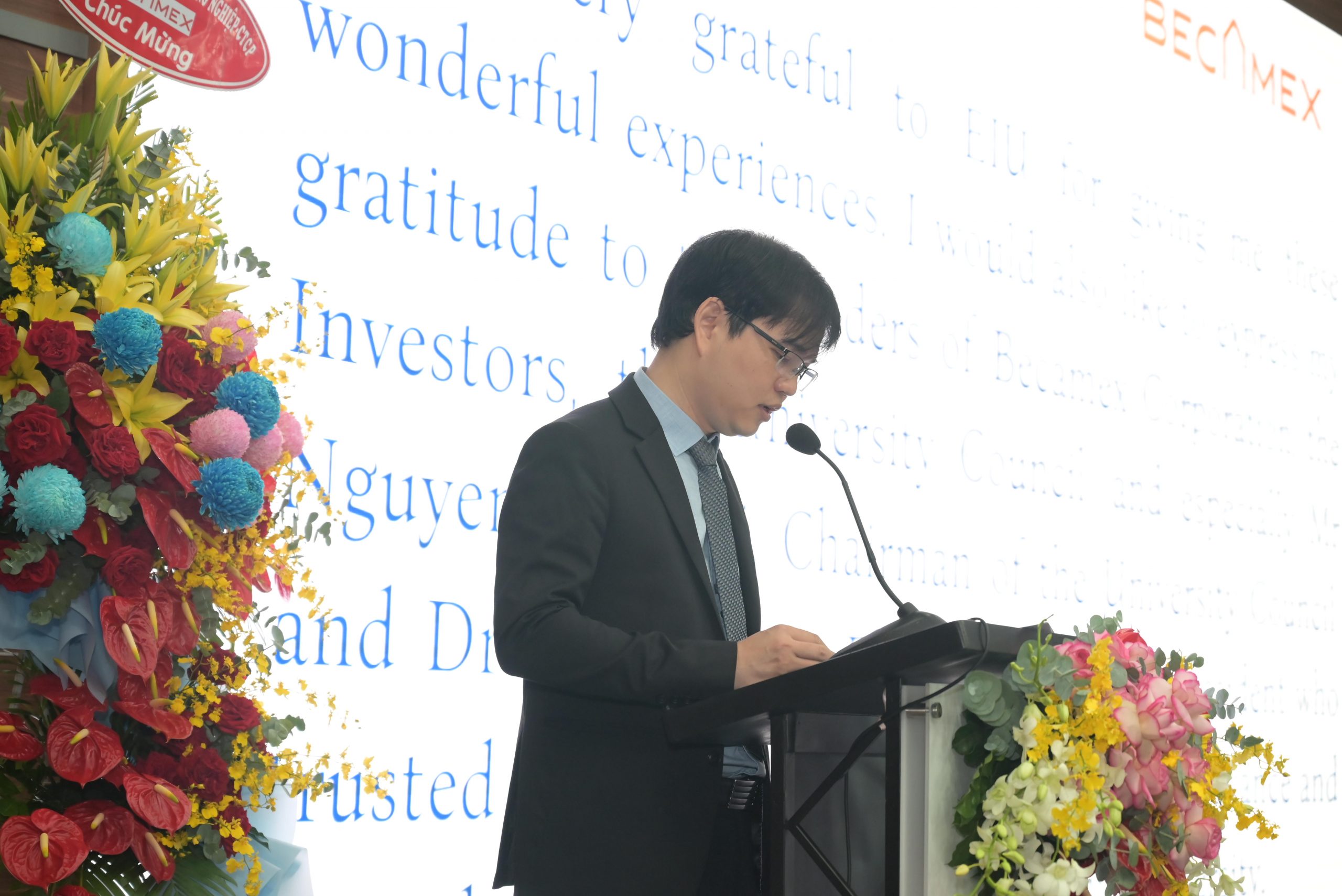 Dr. Nguyen Van Phuc has served as EIU's first President since 2010, laying an important foundation for its development to date. With more than 40 years of dedications to higher education in Vietnam, he has also helped create a generation of successors for EIU who are in a position to catch up with the drastic changes in the 4th industrial revolution, and drive EIU's development associated with the development of the business community.
Dr. Ngo Minh Duc, the newly-appointed President, has been working as both lecturer and researcher at EIU for more than 11 years. He has been achieved trust from the EIU investors and leaders, and the university council. Born in 1981, Dr. Ngo Minh Duc holds a doctorate in mechanical engineering (the United States, 2009), then he went to work as a post-doctoral researcher at the California Institute of Technology, USA, until 2011. At EIU, he has published his scientific articles in science and technology via internationally prestigious journals. EIU's Dr. Duc-led international cooperations with foreign universities are among EIU's prominent performances: the university has built and developed relations with Portland State University (USA), Chungnam National University (Korea), University of Northern Colorado (USA), Chungnam National University (Korea), University of Northern Colorado (USA), Griffith University (Australia), and Yamaguchi University (Japan), among others.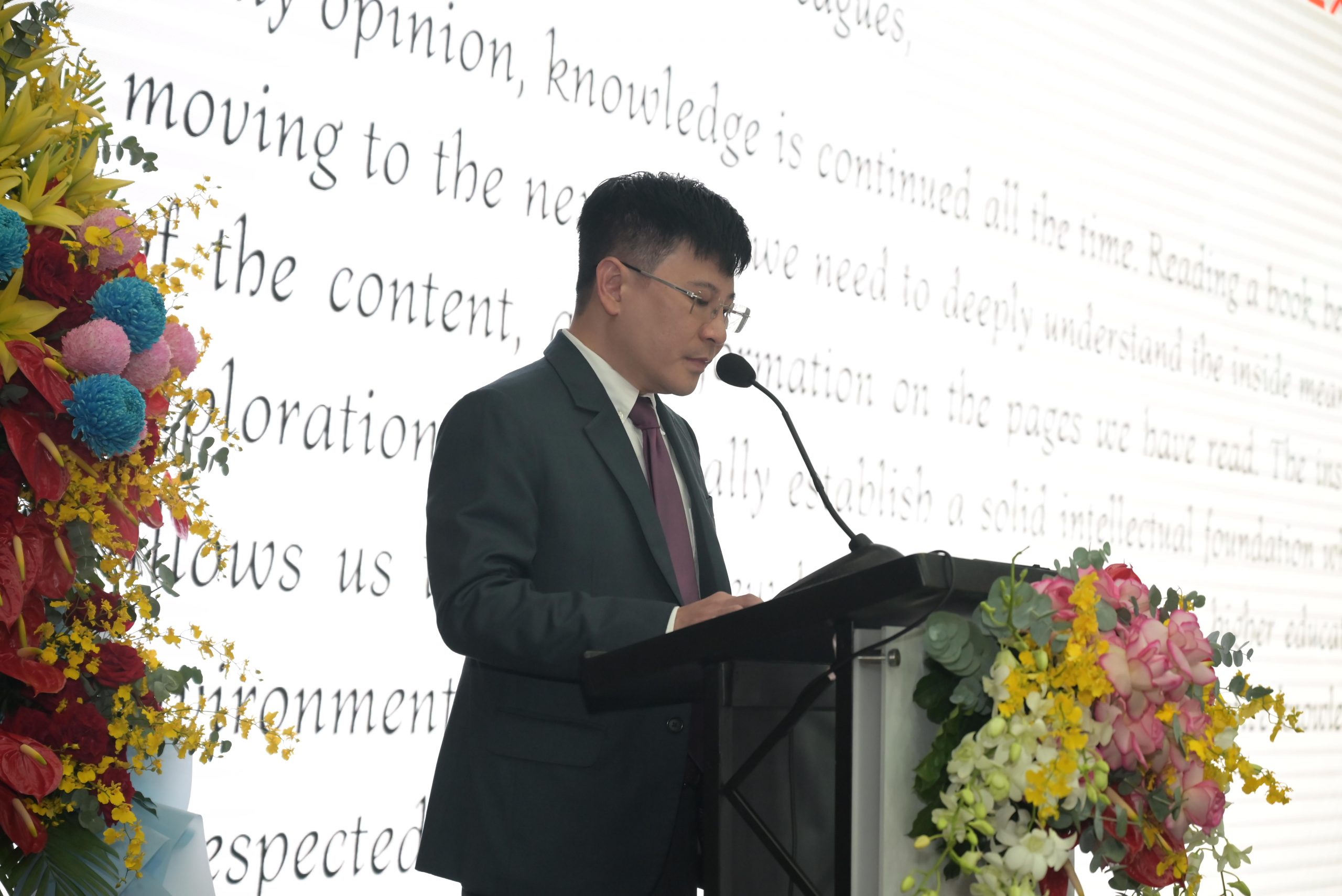 In the 2020-2025 period, EIU carries out a strategy of developing high-quality training with a focus on hands-on experiences of teaching and learning, implementing excellences for many majors with a strong focus on engaging with enterprises and the community. The strategy includes six outstanding groups namely "Excellent Teaching and Learning", "Excellent Research", "High-Quality Personnel", "International University", "Ensuring the training quality and management system of the educational institution", "Becamex and the ecosystem".
At the November 2, 2022 ceremony, Dr. Ngo Minh Duc, the newly-appointed President, showed his gratitude to the EIU Council, investors, the former President, and expressed his determination take responsibility as the new head to run EIU as a whole in completing the strategy so that EIU can continue to successfully implement its new and innovative development tasks until 2030 to meet the increasing needs of Becamex IDC, Binh Duong province, and in Vietnam in general.