The Eastern International University (EIU) organized Opening Ceremony School Year 2022 – 2023 on October 14, 2022 as a significant event at the university.
The opening ceremony marked both the beginning of a new academic year and an important milestone for the new graduates to start their journey of "starting a career and building their own future".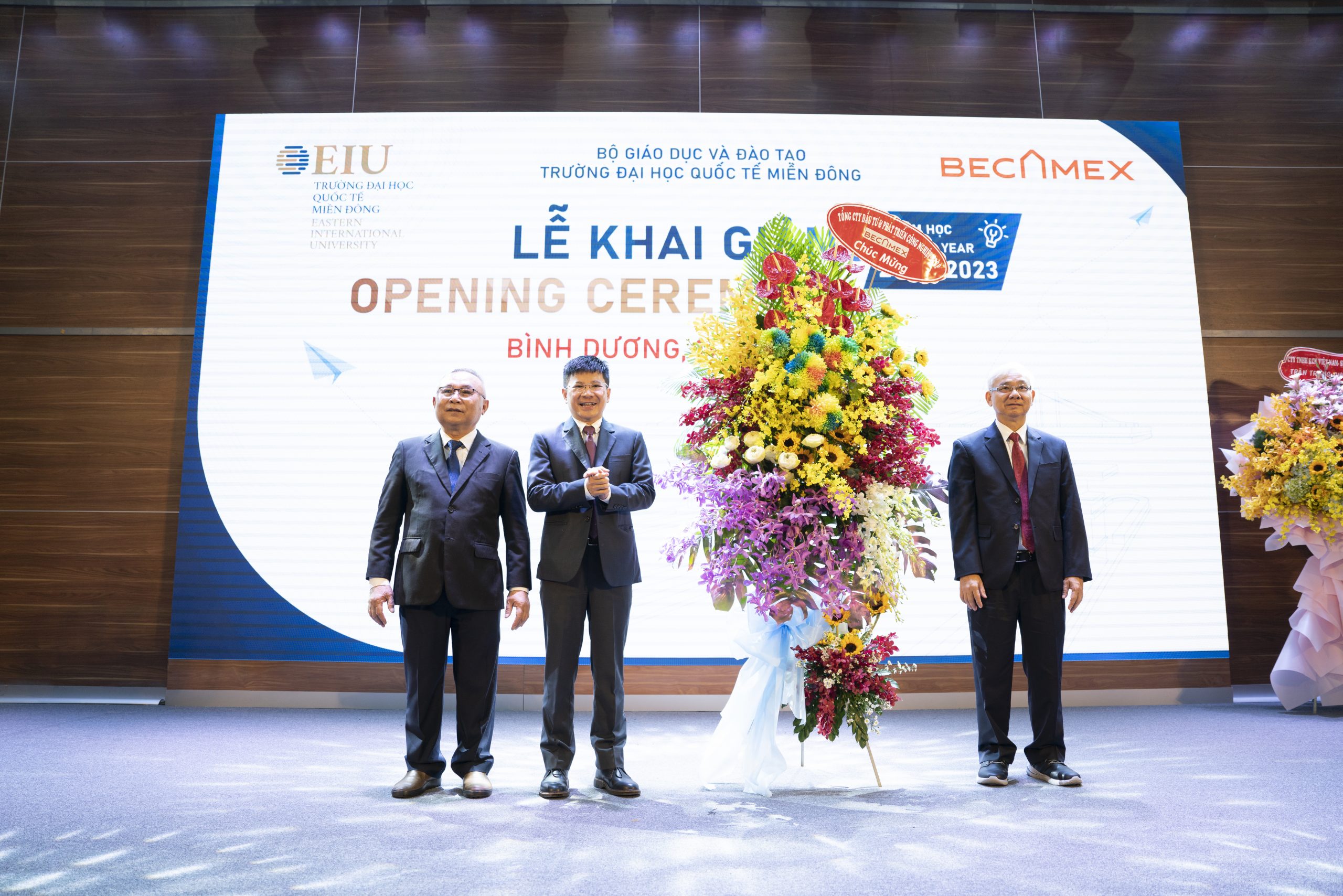 Among the attending VIPs were executives of  Becamex IDC Corporation (the EIU investor), two among the Becamex ecosystem namely Vietnam Singapore Industrial Park Co. Ltd. and TDC. Representatives from schools in Binh Duong province, home to EIU, also joined the ceremony.
For the EIU side were the leadership, the management team, leaders of faculties, departments, officials, lecturers and experts of the university. The meaningful event also welcomed the presence of the new graduates.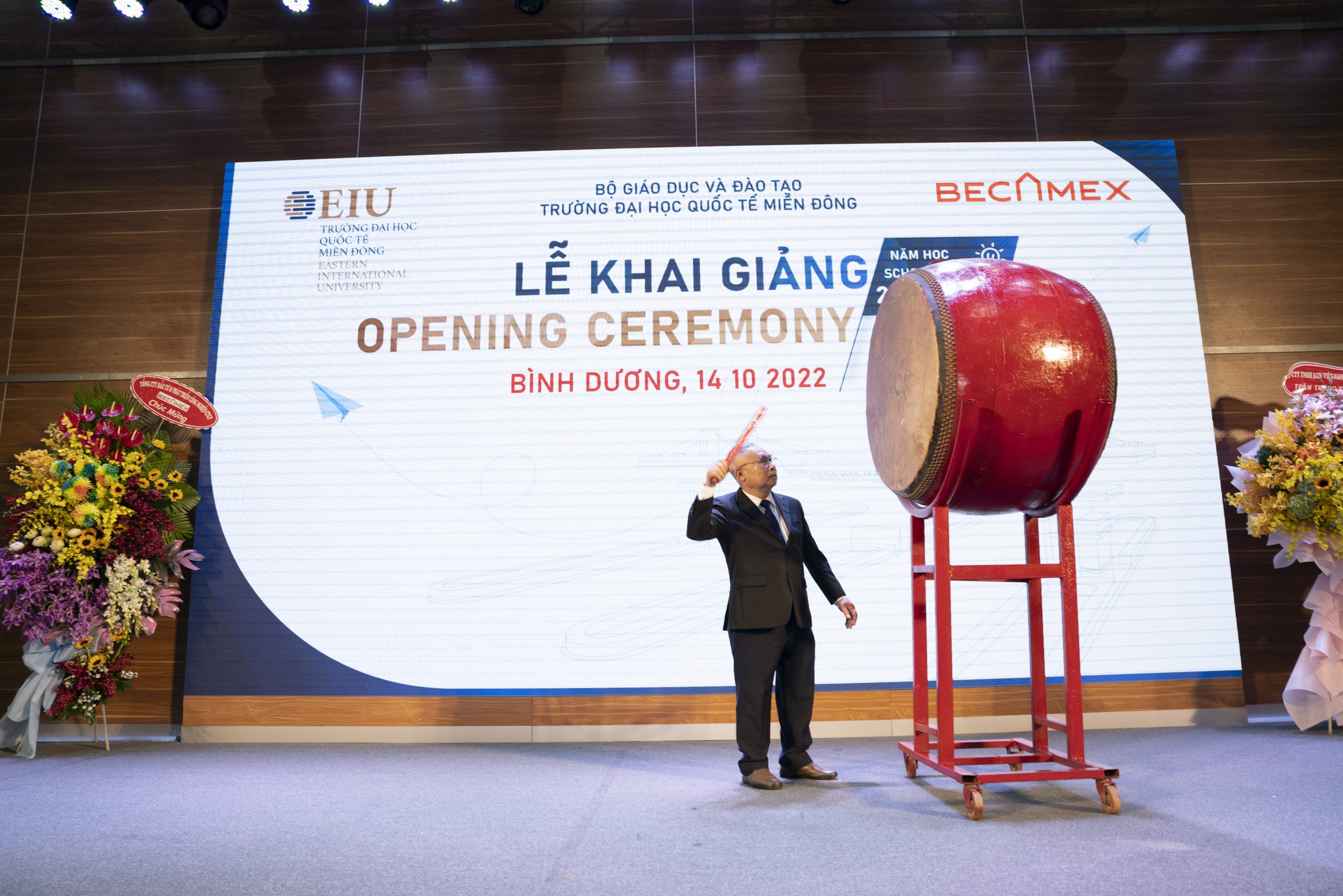 For academic year 2022 – 2023 enrollments, with the desire to contribute to attracting high-quality human resources to meet the Industrial Revolution 4.0 needs, especially human resources in engineering, technology and health, EIU offers without limits valuable scholarships for student candidates with good academic achievements across the country, with a total value of up to VND10 billion. Up to 35% of newly-admitted students to EIU have received a scholarship from the program. Many of the students received full scholarships worth from VND102.5 million to VND122.5 million each. More and more high school students from different Vietnamese provinces and cities have been taken EIU as a favorable university to pave the way for their future take-off.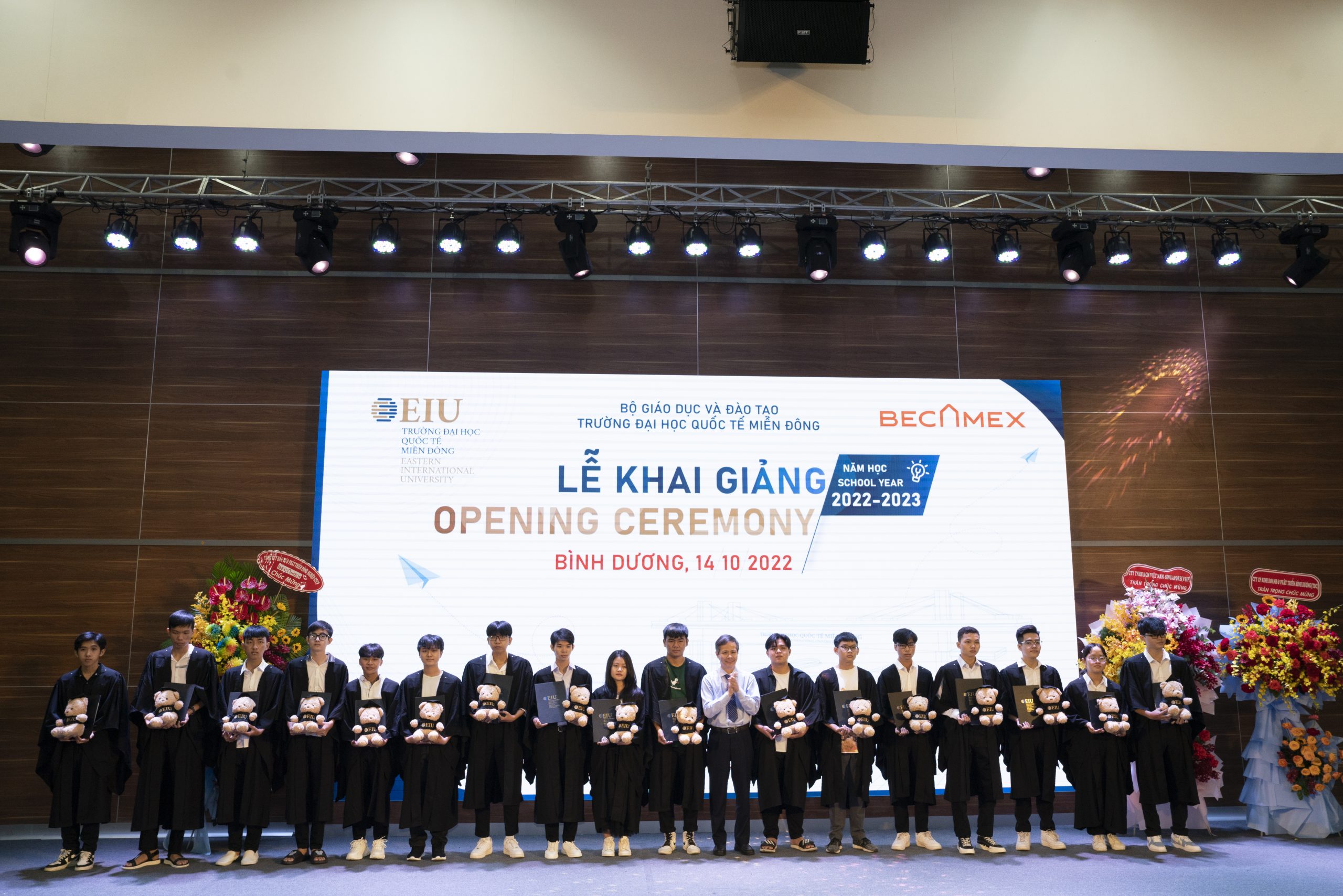 Speaking at the Graduation Ceremony, EIU President Dr. Nguyen Van Phuc said: "In the ecosystem of Binh Duong Innovation Zone, EIU staff, lecturers, experts and students continue to build and develop the innovation ecosystem at the University and contribute to the Becamex innovation ecosystem. EIU also promotes close connections with businesses, strategic partners, higher education institutions at home and abroad.
He added, "All our graduates have at least English 6.0 IELTS scores. Vietnam's GDP per capita target by 2030 is USD7,500, much higher than today's USD3,500. This requires great efforts. Not just that, the GDP per capita for a high income country is USD12,536. This is even a much more challenging and tougher journey for Vietnam to look to. It requires us to study and work non-stop, we must make products with high added value; we must achieve high labor productivity in the whole society. The way we go must be high-tech industries, taking advantage of digital transformation, smart production on the basis of automation, intelligentization of production lines, based on big data.
"In short, we always have to put the honor and dignity of the nation, of each person on the highest position so that we have enough motivation and strong faith to go towards a good future ahead. Therefore, you need to keep in mind that successful study is not only for your personal life, but also to make contributions to the future of our Vietnamese people and nation," the EIU President spoke to the graduates.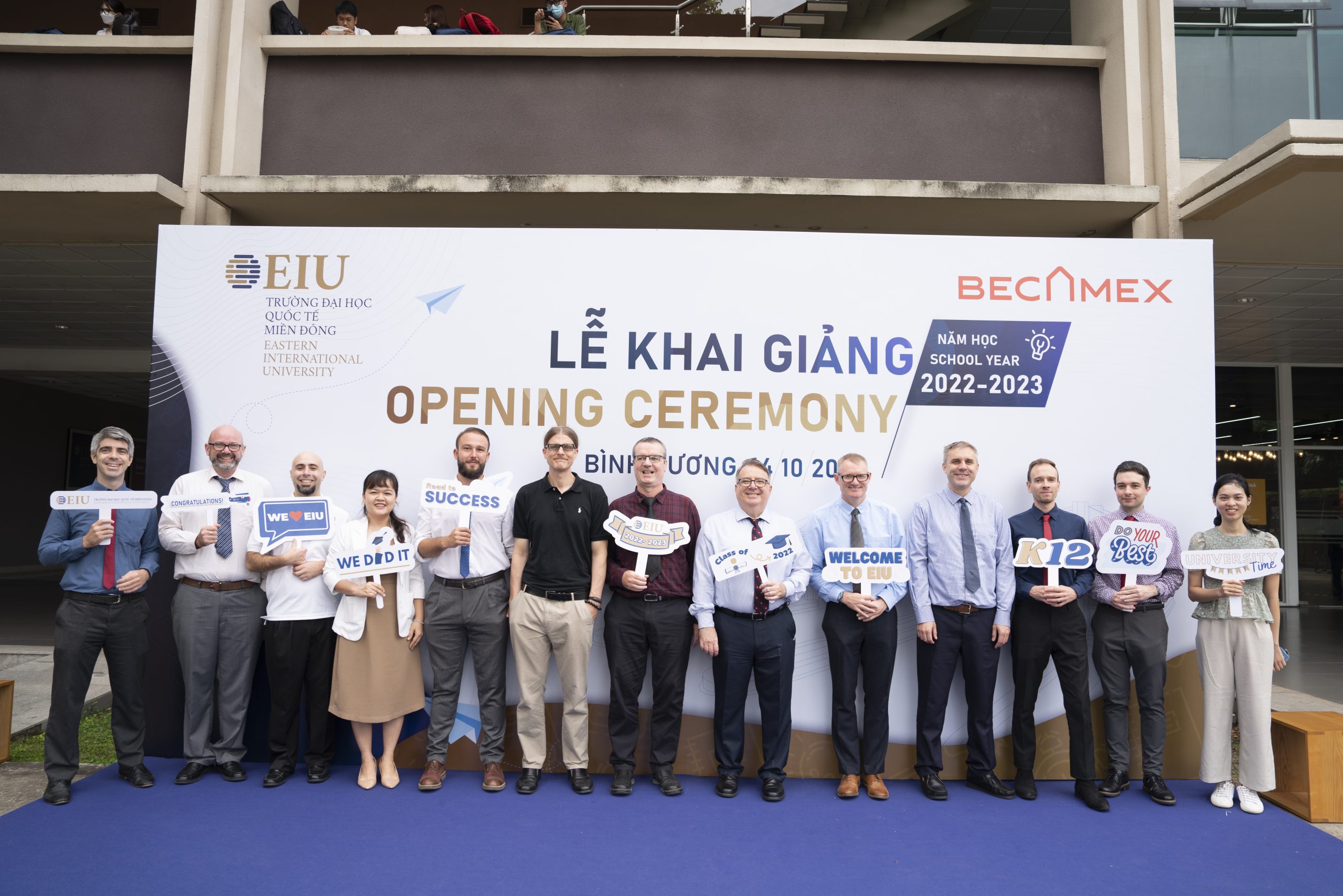 Over the past years, EIU has actively built a modern and advanced learning environment with the motto of putting people and knowledge as the center to train high-quality human resources in fields that play important roles. important in digital transformation and smart manufacturing including high-tech engineering, management science and economics and health sciences.
In the new academic year, EIU will continue to build and develop the innovation ecosystem at the university and contribute to the Becamex innovation ecosystem, continuing to promote and closely connect with businesses, strategic partners, domestic and foreign higher education institutions to provide academic values, practical values ​​and experiences in teaching, learning and research of lecturers and students of the university. An IELTS 6.0 score or higher will continue to be a common standard for all students.
The goals set out in the new academic year are the motivations for EIU to continue to strive to create its own identity while affirming the prestige and position of a high-quality and multi-disciplinary university. .