Green Summer Campaign 2019: Voluntary Students Help Community
"Green Summer Campaign" is an annual voluntary program for EIU students to give a helping hand to different communities, therefore enabling the students to experience their own journey of giving and sharing. Recently, with enthusiasm, 25 volunteers have had a 130-kilometer journey to help the needy in Soc Ung, Tan Hung Commune, Hon Quan District, Binh Phuoc Province. After over 3 months raising funds of almost VND200 million, the young volunteers have executed many meaningful activities to support the villagers, such as  teaching English, getting movies enjoyed by children at elementary schools; repairing school facilities and  building restrooms. The youngsters also built a new 12-meter-long bridge in Tan Hung Commune; presented 20 scholarships of VND1,000,000 each, 1 year of using Antabax products, 5 bicycles, 30 book sets for junior students with difficult circumstances.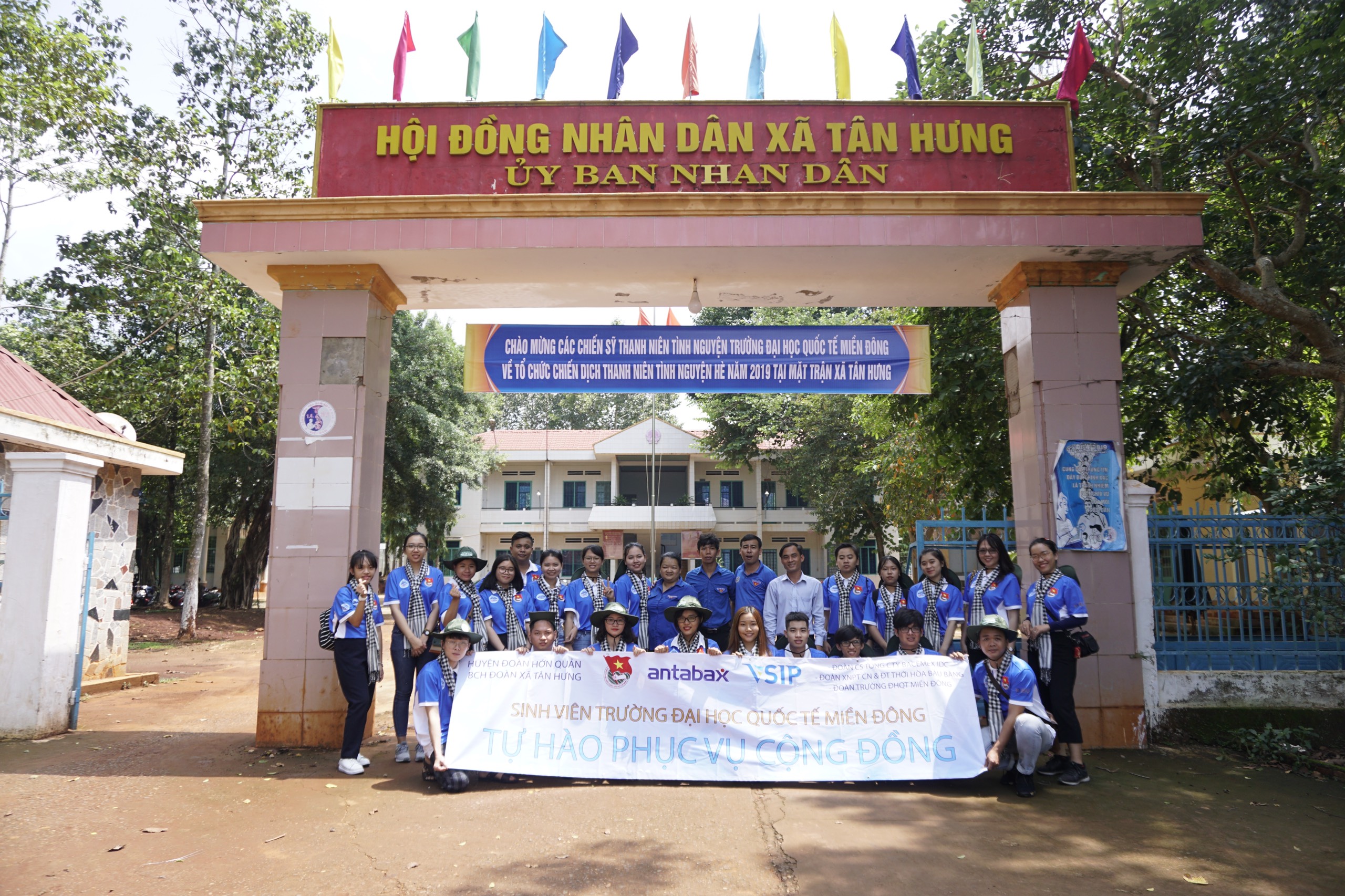 For Vietnam Teachers' Day
For  Vietnam Teachers' Day (20 Nov 1982 – 20 Nov 2020), on November 16, 2020, the Binh Duong Provincial Standing Committee came and congratulated the Party Committee, the Board of Directors of Eastern International University (EIU).
The delegation was led by Mr. Nguyen Tan Dat – Standing Deputy Secretary of the Provincial Youth Union, Chairman of the Provincial Vietnam Youth Union; and Mr. Tran Bao Lam – Deputy Secretary of the Provincial Youth Union, Chairman of the Provincial Team Council. Also joining them were representatives of departments of Binh Duong Provincial Youth Union.
The Provincial Youth Union handed out flowers and greeting cards to express their sincere gratitude to the lecturers, the Party Committee and the EIU Board on the occasion of Vietnam Teachers' Day. They expressed hope that in the future, the University will continue to facilitate and support the work of the Union – Association and student movements at EIU. This will contribute to the overall success of the Union – Association work and student movements throughout Binh Duong province.