Mr. Tsugumasa Muraoka, Governor of Yamaguchi Prefecture in Japan, paid a working visit to Eastern International University in Vietnam's Binh Duong province on November 15, 2022.
Joining his delegation were Ms. Ha Thanh, Deputy Director, Binh Duong Department of Foreign Affairs, who represented the provincial People's Committee; representatives of Becamex Corporation – the EIU founder; EIU President Dr. Ngo Minh Duc together with the EIU management, faculty leaders, and EIU students welcomed the Japanese visitors.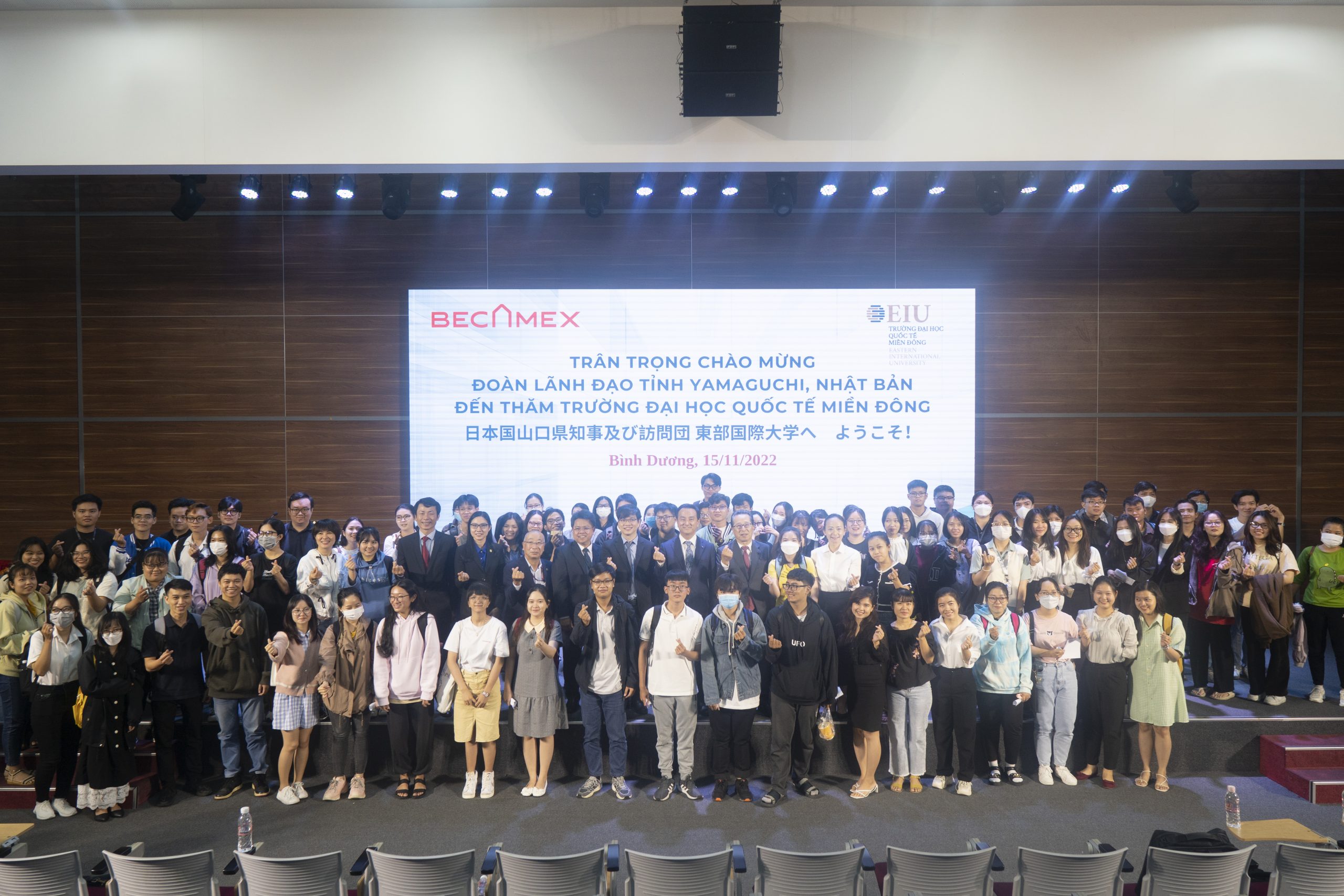 Dr. Ngo Minh Duc said at the event: "In the new period 2020 – 2025, one of EIU's sustainable development strategies is to expand and strengthen international cooperation. EIU sees partners from Japan, including Yamaguchi University in Yamaguchi Prefecture, as reliable partners. EIU looks forward to connecting and cooperating with Japanese partners."
He added, "These cooperation activities are of great significance for EIU, making substantial contributions to intensify the good and in-depth friendly and cooperative relationship between Binh Duong province and Yamaguchi Prefecture."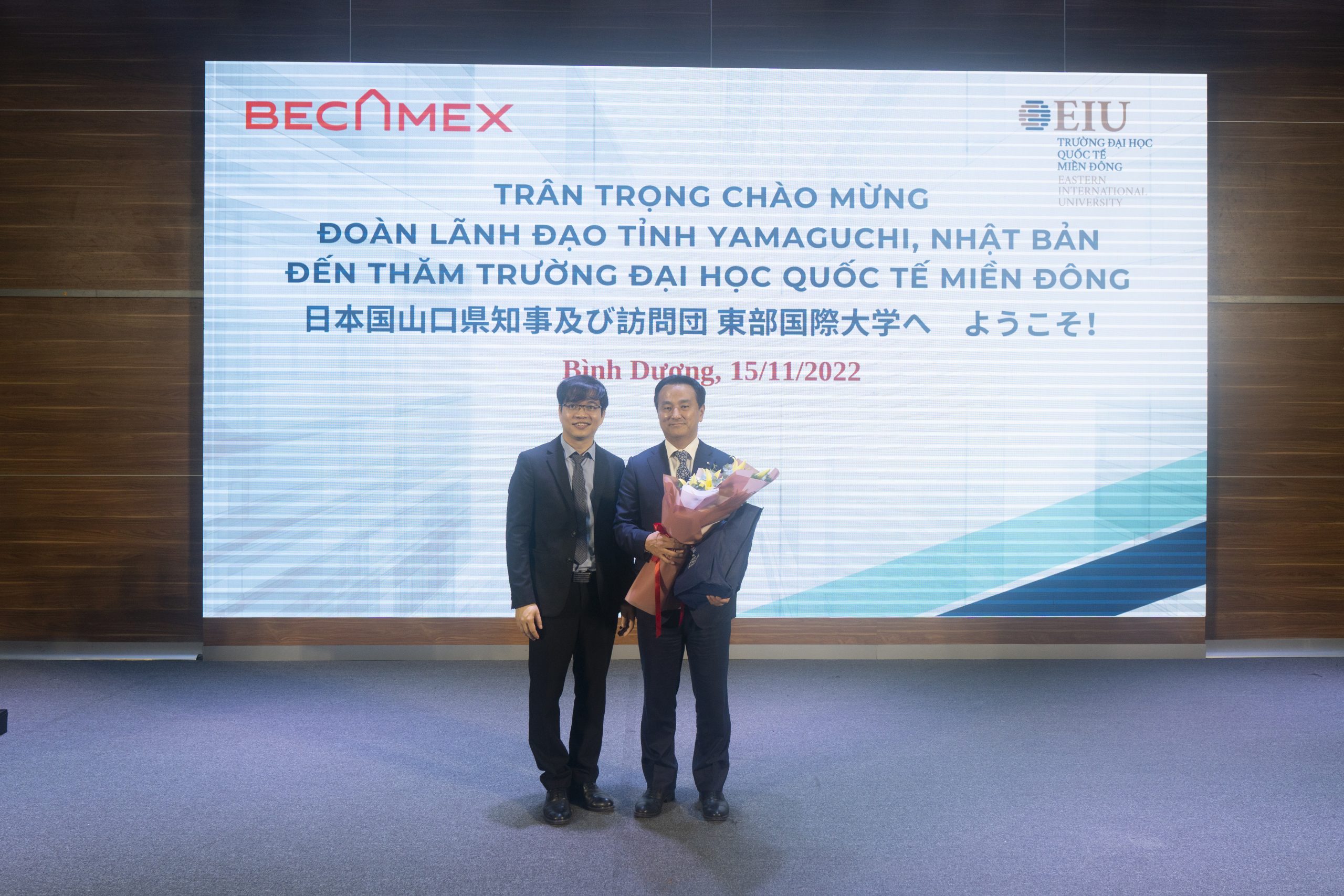 EIU has in recent years focused on strengthening international cooperation, especially partnerships with prestigious companies and educational institutions. Specifically, the university has built and developed a network of close connections with more than 280 enterprises, schools and educational institutions in Vietnam and abroad.
Its has signed cooperation agreements with partners from different countries such as the United States, Singapore, France, Finland, the Netherlands, Thailand, Slovenia, Myanmar, Korea and India, creating a vast amount of exchange opportunities for students with businesses and educational institutions through a variety of activities in research and development, commercialization of research results, development programs, training programs of the University, and in promoting innovation and start-up initiatives.
Visiting EIU, Mr. Muraoka got to know its innovative ecosystem and talked to EIU students. He also got information on cooperation programs between Vietnam and Japan in higher education. He showed his thanks to EIU, saying he hoped in the future EIU and educational institutions in Yamaguchi Prefecture would have more opportunities to connect and cooperate.
His visit to Binh Duong province also aimed at enhancing the relationship between Binh Duong and Yamaguchi Prefecture, while Vietnam and Japan are heading to the 50th anniversary of the two nations' diplomatic relations in 2023.