The Eastern International University (EIU) and Canada's Concordia University signed a cooperation agreement at EIU in the Vietnamese province of Binh Duong on February 27, 2023.
The signatories were EIU President Dr. Ngo Minh Duc and Concordia University President Graham Carr. The signing was witnessed by Ms. Ha Thanh, Director of the Department of Foreign Affairs of Binh Duong province; Mr. Pham Ngoc Thuan, CEO of Becamex IDC; and other distinguished guests from the Canadian side.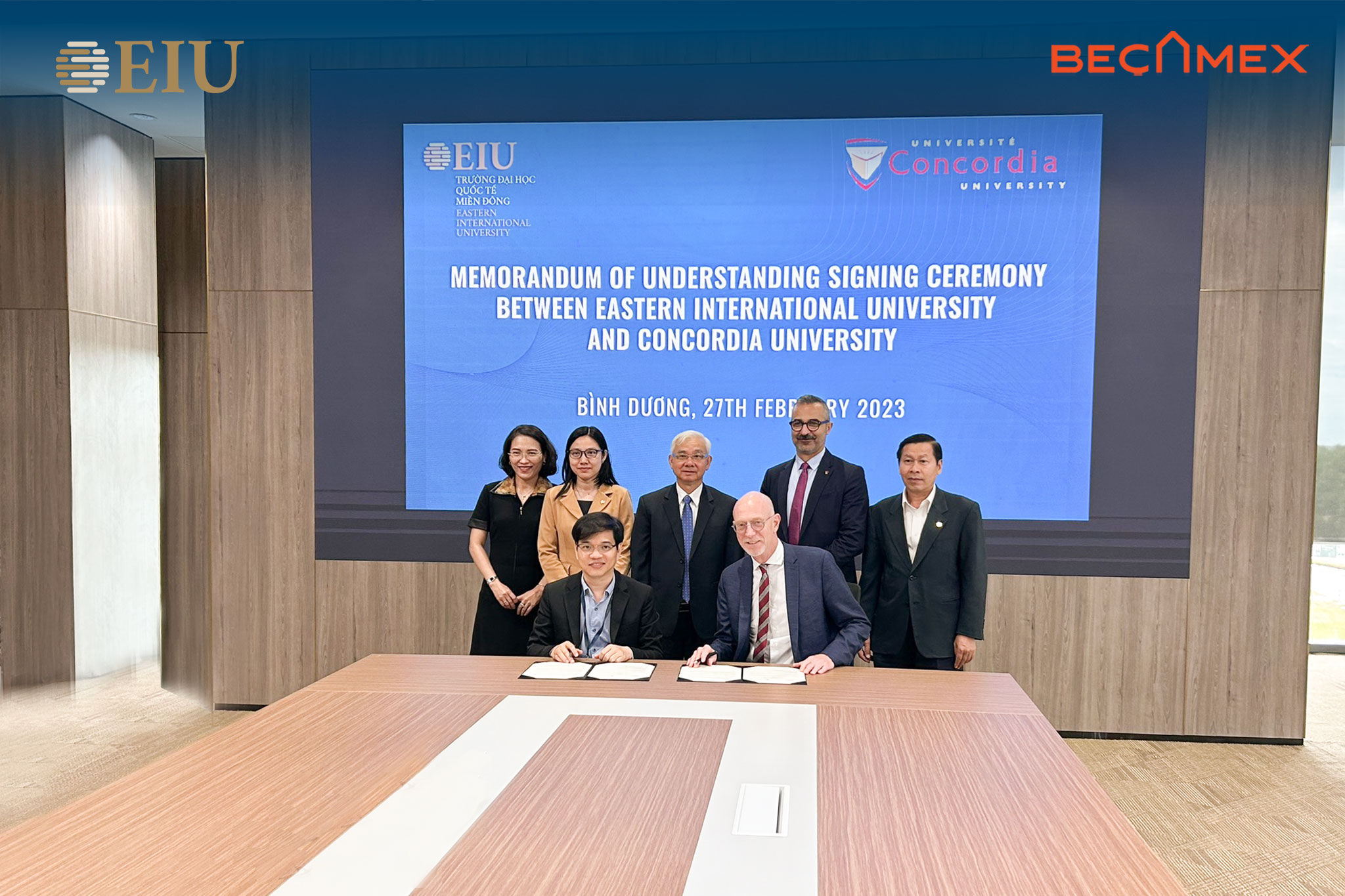 EIU signed a MOU with Concordia University – Canada
Under the collaboration program, the two universities will have student and training exchange programs, co-sponsor academic projects and conferences, cooperate in the development in many other academic fields such as exchanges of lecturers and in the startup community.
At EIU, Mr. Graham Carr and his mission had a tour of the learning environment and innovation ecosystem, including the Industry 4.0 Innovation Center, the Advanced Manufacturing Center. He said this was his first visit to the Eastern International University, but he was very impressed with the university's smart environment.
The Canadian visitors got to know about many opportunities for cooperation and development, especially in the student exchange programs between the two institutions, facilitating students to start a business of small and medium sizes thus better experiencing the real world.
The cooperation between EIU and Concordia University helps expand the network of prestigious businesses and educational institutions connected with EIU to create favorable conditions for students to study and get closer to advanced training programs in the world, and to the working environment. This serves as a foundation for EIU to develop high-quality human resources to meet the human resource needs in Binh Duong province and Vietnam's Southern Key Economic Zone.