Eastern International University (EIU) welcomed a delegation of technology companies from the Netherlands on a visit to EIU on March 15, 2023.
The Dutch business mission was led by Mr. Eeiko Brinkhoff – Director, Foreign Investment and International Trade at the Brabant Development Agency (BOM), a public organization that builds bridges between entrepreneurs, knowledge institutes and governments.
The visitors also included Mr. Christophe Prommersberger, Deputy Chief of Mission, the Netherlands' Embassy in Hanoi, Ms. Tam Tran,  Senior Trade Specialist at the Embassy, Mr. Daniel Coenraad Stork, Dutch Consul General in Ho Chi Minh City, Ms. Giang Le, Senior Trade Advisor, Dutch Consulate General HCMC.
Welcoming the mission were Mr. Nguyen Van Hung – Chairman of the Board of Directors of Becamex IDC; Becamex IDC Board members, leaders of EIU and its units.
The Dutch mission showed their special interest in the development of science and technology and innovations in Binh Duong province, home to EIU. Both Becamex, the founder and investor of EIU, and the university are the pioneers in building a modern innovation and start-up ecosystem to bolster digital transformation in the province by developing the on-campus ecosystem to attract high-quality human resources; support startups; transfer knowledge and technology to create new values, contributing to the socio-economic development of Binh Duong.
During the visit, Mr. Leo Klink, CEO of East West Industries, mentioned the issues drawing lots of attention from foreign investors in Vietnam.
The Dutch visitors also came to see the two outstanding facilities in the EIU innovation ecosystem, namely Vietnam-Singapore Industry 4.0 Innovation Center (VSIIC) and AMC Advanced Manufacturing Center.
The two are the important foundations in the industrial production ecosystem. They aim to train a would-be workforce ready to work, drive transformation and continuously upgrade production activities to meet demands of employers.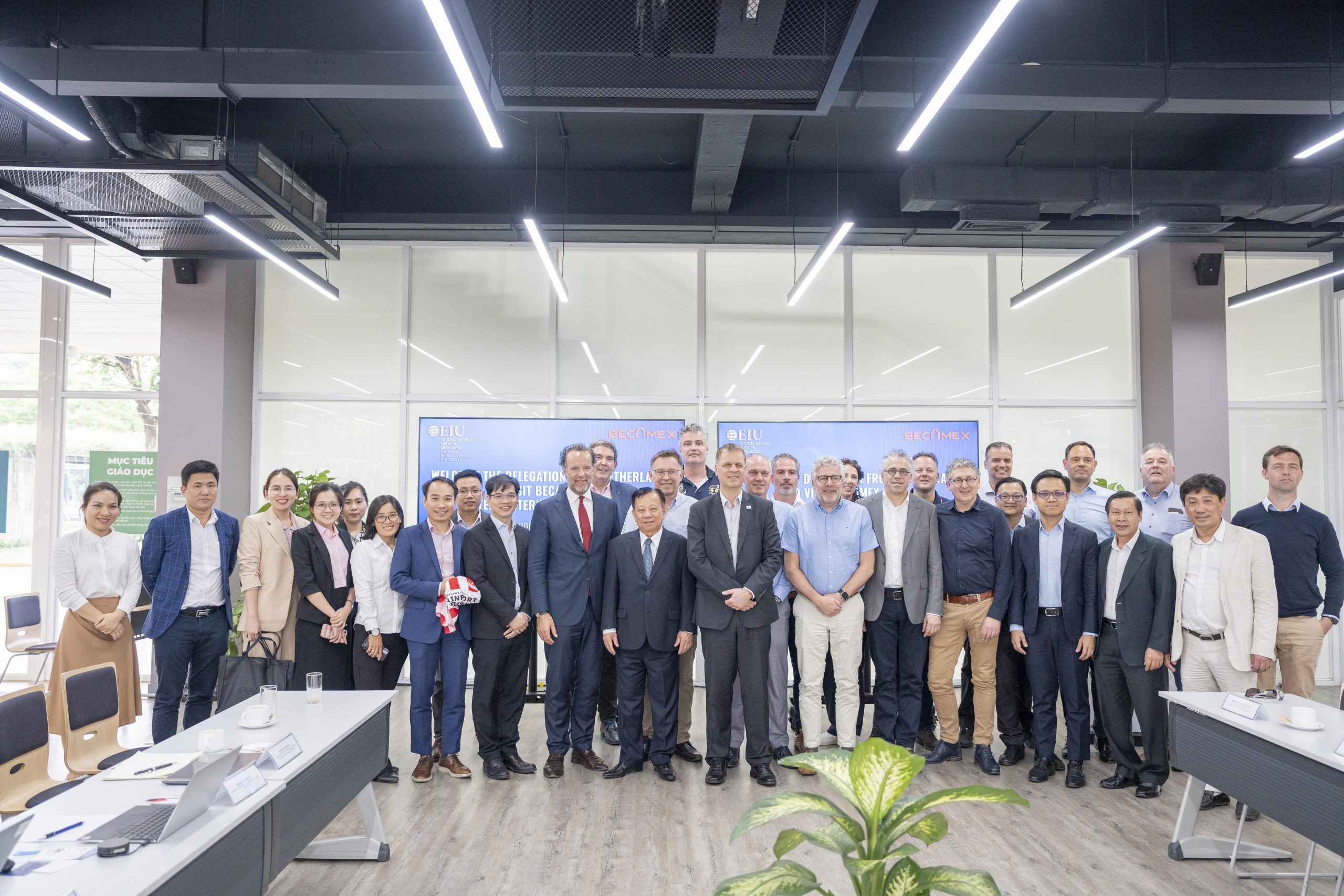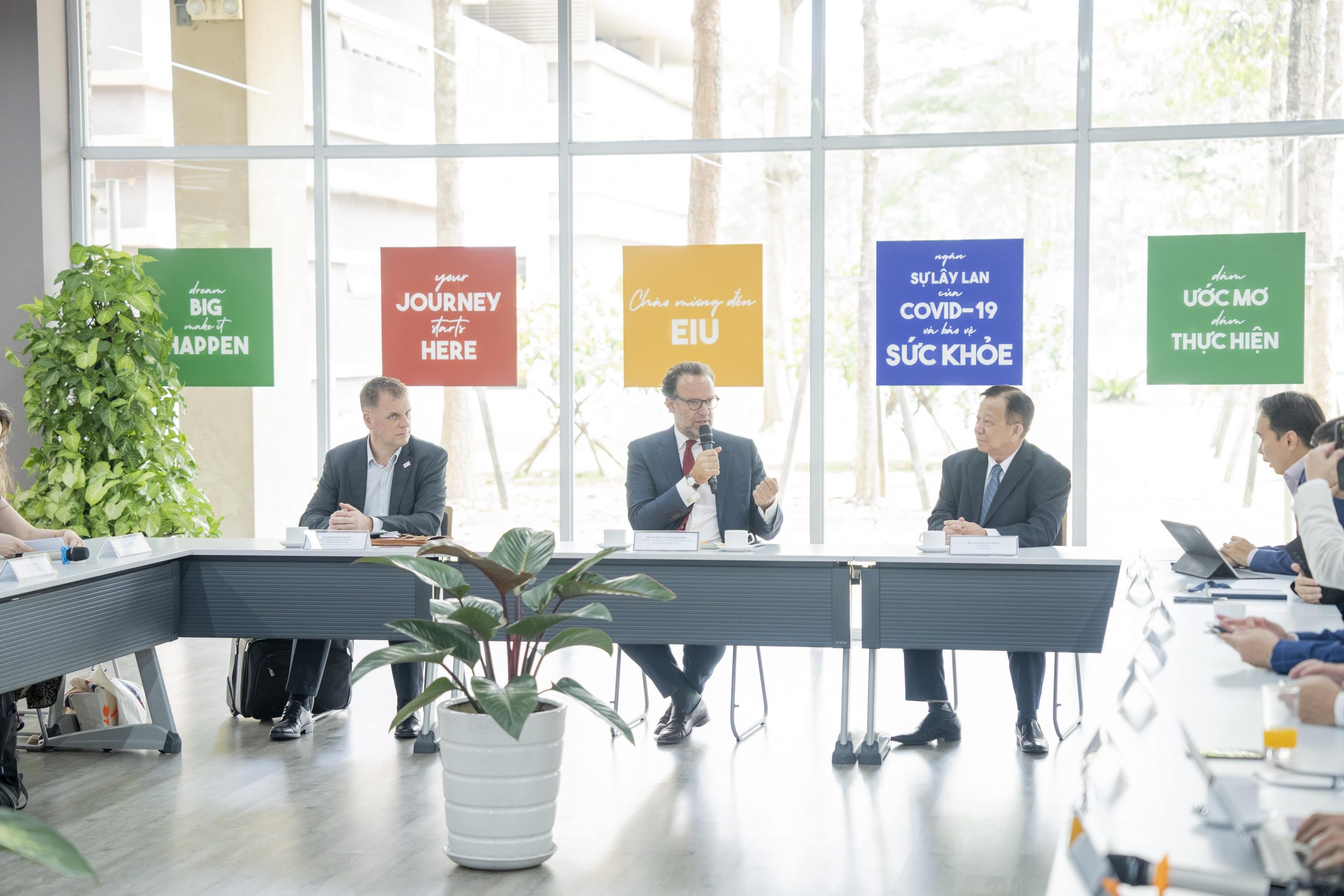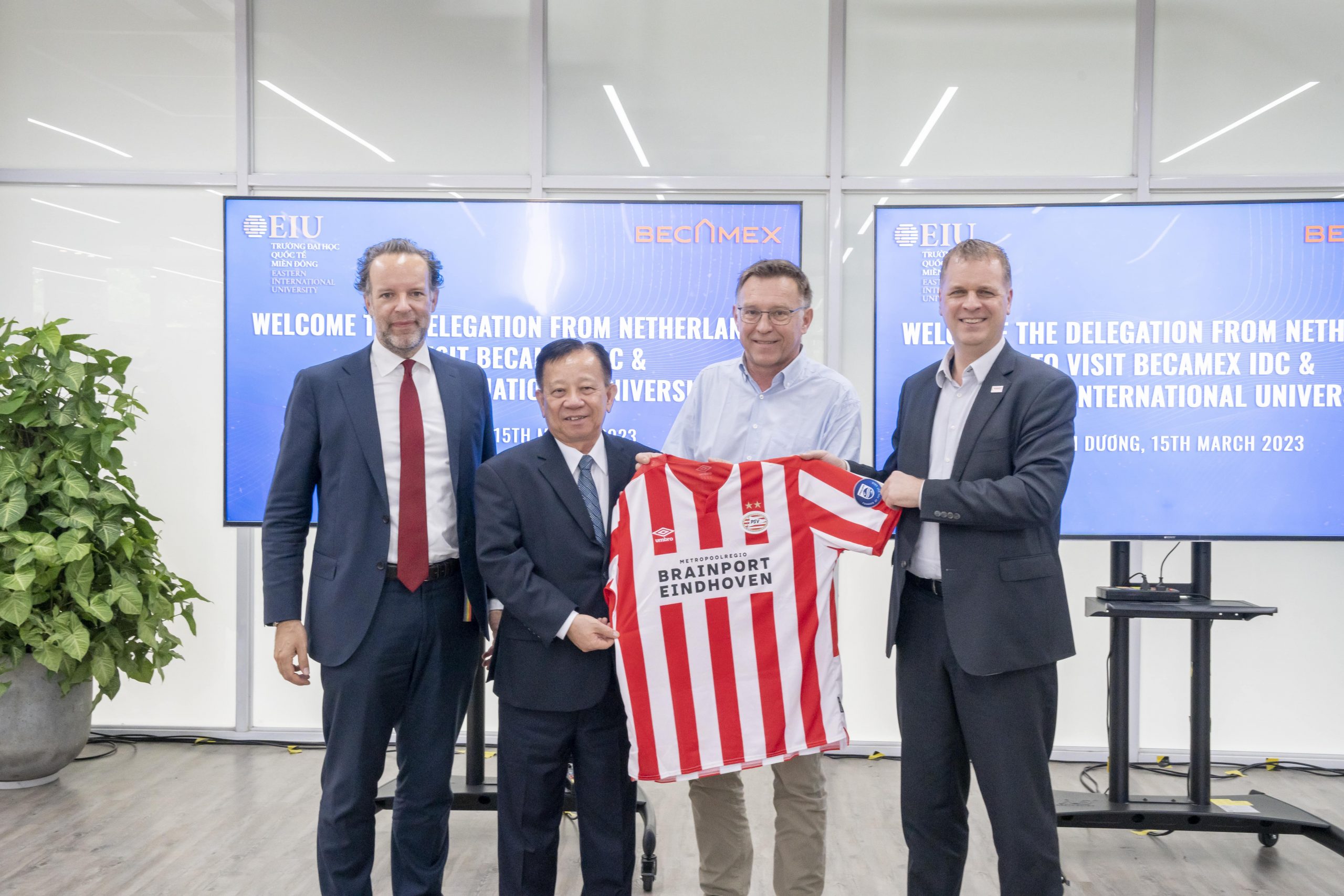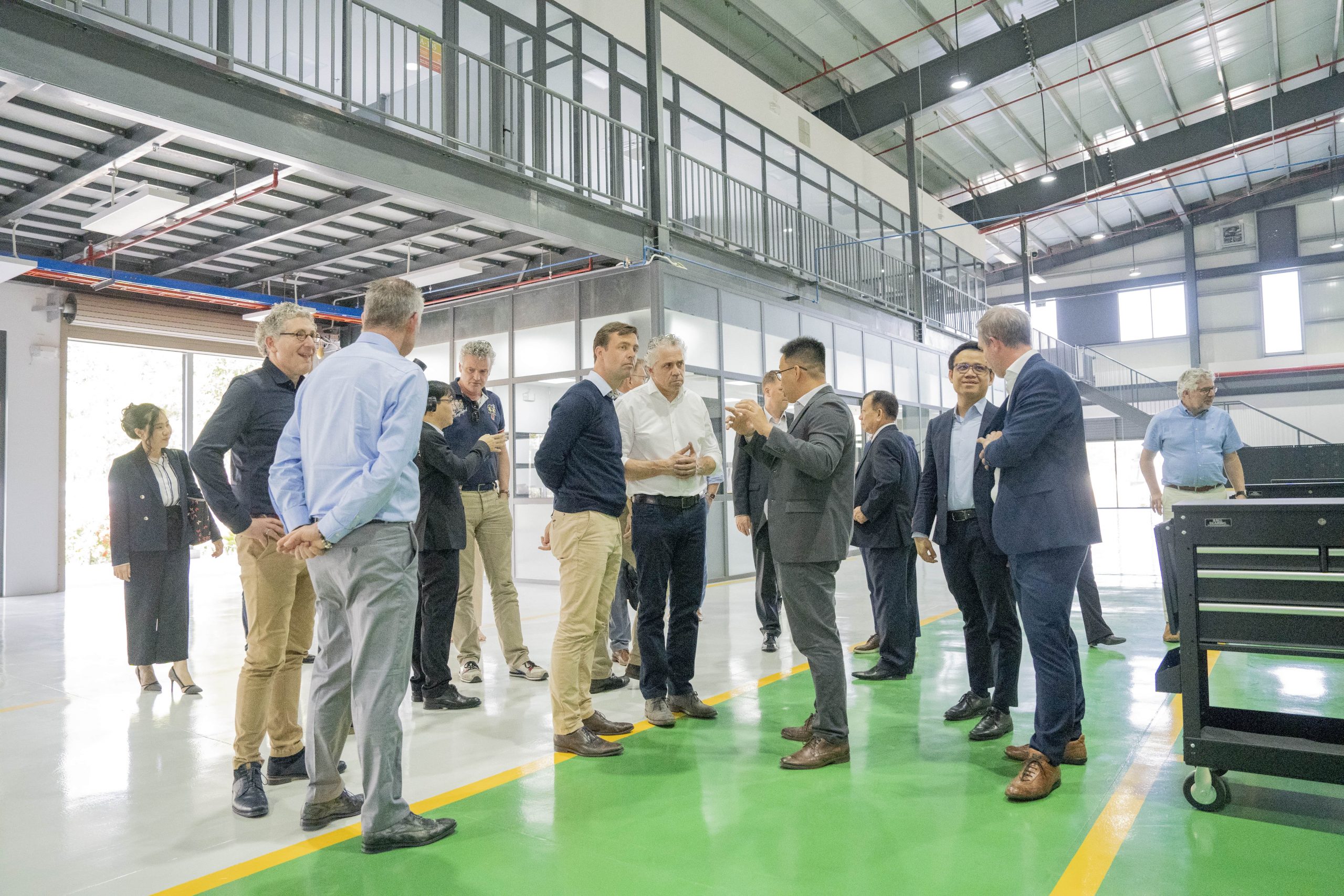 Some photos of the meeting